Internet service providers (ISP) are the companies that offer internet services to individuals and businesses. In addition to an internet connection, ISPs may also provide services like website hosting and development, and domain name registration.
As per Nepal Telecommunications Authority, Nepal's telecommunications regulator, there are over 20 registered ISPs that are providing internet service in Nepal. However, there are only a few ISPs that have a wider coverage of their network and are more familiar with the people. Today we are providing you with a list of the best ISPs in Nepal.
1. Worldlink Communications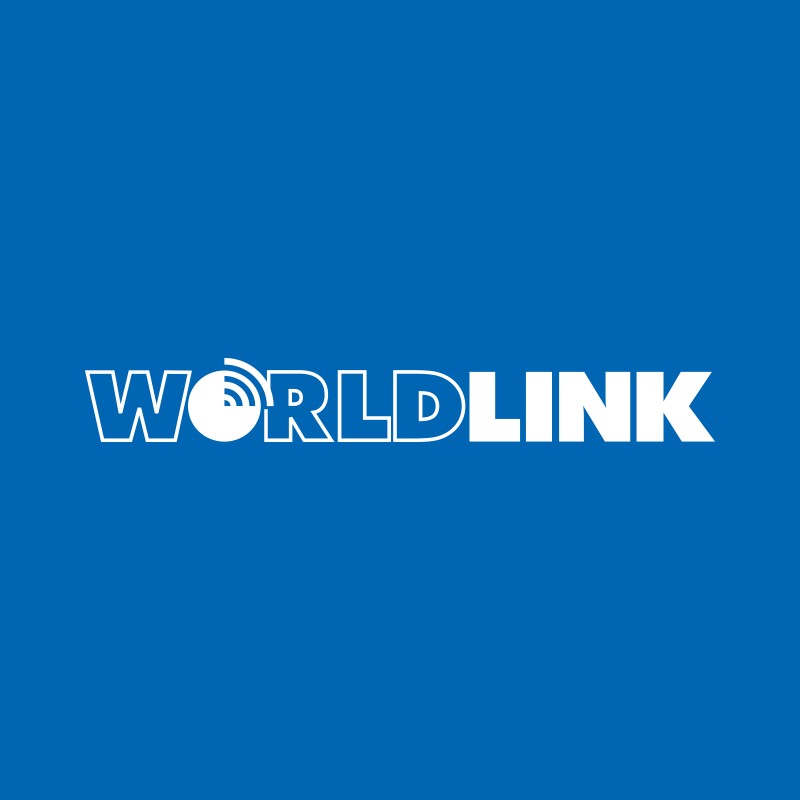 Covering almost every district of Nepal, Worldlink Communications is one of the largest ISPs of Nepal. Over the past 20 years, it has grown from a small business to a strong and stable corporation. It also has very strong customer base and has positioned itself as a complete IT service provider rather than just an ISP. Along with the internet, it provides services like data connectivity, network integration and consulting, web hosting, hardware sales and maintenance and software development to name a few. Since we are discussing the internet today, Worldlink provides varieties of packages both to individuals and businesses. With the purchase of a Worldlink internet service, you can also enjoy NetTV. The user can also see and change their internet setting through the Worldlink app.
2. Vianet Communications Pvt Ltd
Vianet Communications Pvt Ltd is also one of the leading ISPs of Nepal. It has been providing services to its customers for the past 18 years. Vianet is the first ISP that provided the first FTTH (fiber to the home) service to the customers with incredible speed and "anti-lag gaming" internet to the customers. It also claims to provide uninterrupted service during load shedding and also has a speed boost feature. Vianet also provides a variety of packages for individual and business packages and also with every purchase of Vianet subscription, you can enjoy the NetTV service.
3. Subisu Cablenet Pvt Ltd

Launched back in 2001, Subisu primarily provides cable and fiber internet and digital TV services that have made a nationwide presence in Nepal. Over the years, Subisu has continuously expanded its offering and currently, it bundles the internet with TV by default and adds many more facilities for the customers. It currently offers its service packages in three categories, namely fibre internet, fibre internet with Clear TV and Clear TV, Subisu's IPTV solution.
4. Classic Tech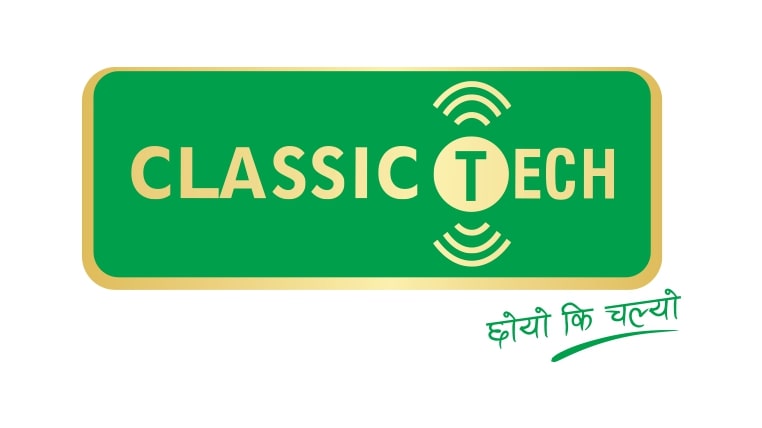 With the motto "Chhoyo ki chalyo", Classic Tech says it aims to provide fast and reliable services to its customers since it was launched in 2009. Classic Tech is also one of the leading ISPs in Nepal having a relatively large network coverage. It offers a variety of services to its customers like 365 days customer support, one-stop solution, and user-friendly plans. It has various internet and TV packages for home and business users.
5. Nepal Telecom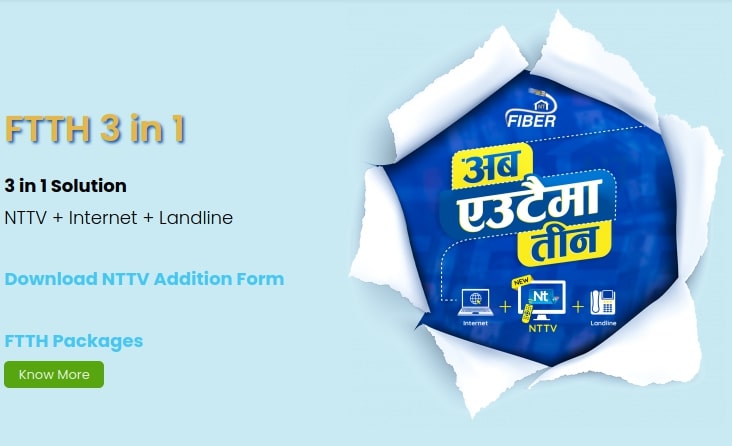 Nepal Telecom, the government-run telecommunications company, is also providing various internet service packages. One of the most attractive has been the FTTH, an acronym for fibre to the home. It is a next-generation access technology to provide high-speed and reliable internet to fixed locations like offices or homes. This service was launched back in 2015 and is currently available in 39 districts of Nepal. The company currently offers internet speed from 10 to 60 mbps. On a yearly subscription, the user can get a 100-metre cable and CPE fee for free whereas they have to pay those fees accordingly if the internet is subscribed quarterly or monthly.
6. NetMax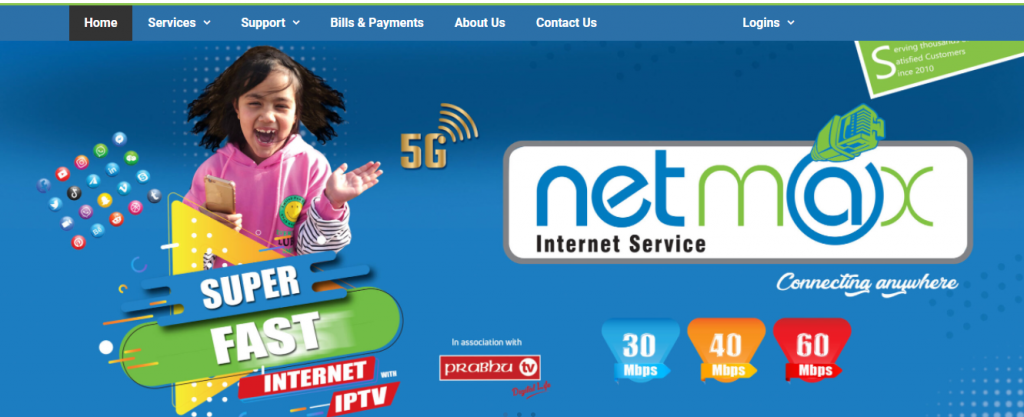 Founded in 2010, NetMax Technologies is a licensed ISP that focuses on providing the fastest and most stable internet to its customers from the time of its inception. The company uses network infrastructures consisting of world-class hardware, scalable routing platforms and a wide network of optical fibre and wireless backups to maintain the stability and speed of the internet. It currently has limited coverage, providing services like broadband, SME and enterprise and has more than 40 wireless towers to offer better connectivity to the customers of that region. It also offers customer support of 24 hours and 365 days.
7. DishHome Fiber Net
Dish Home is a leading service provider of digital TV in Nepal and to cater for the demands of its DTH users, DishHome Fiber Net was launched on February 20, 2020. The company currently is offering a variety of internet package at affordable prices. The company uses the FTTH internet service to provide better and faster internet services to its customers. With six fibre internet packages starting from 25 mbps up to 100 mbps, the company covers over 90 per cent of the Kathmandu valley. The user can subscribe to the internet on a one-month, three-month, six-month and annual basies. The user, however, will benefit if they opt for an annual subscription.
8. CG Net
Recently launched, CG Net got quite popular because of its offer. It is offering 120 Mbps internet service at only Rs 999 (exclusive of VAT). This offer made a huge noise in the Nepali market as people are paying way more for lower internet speed. But, since its coverage is limited to Lalitpur only, the rest have to wait until the expansion.