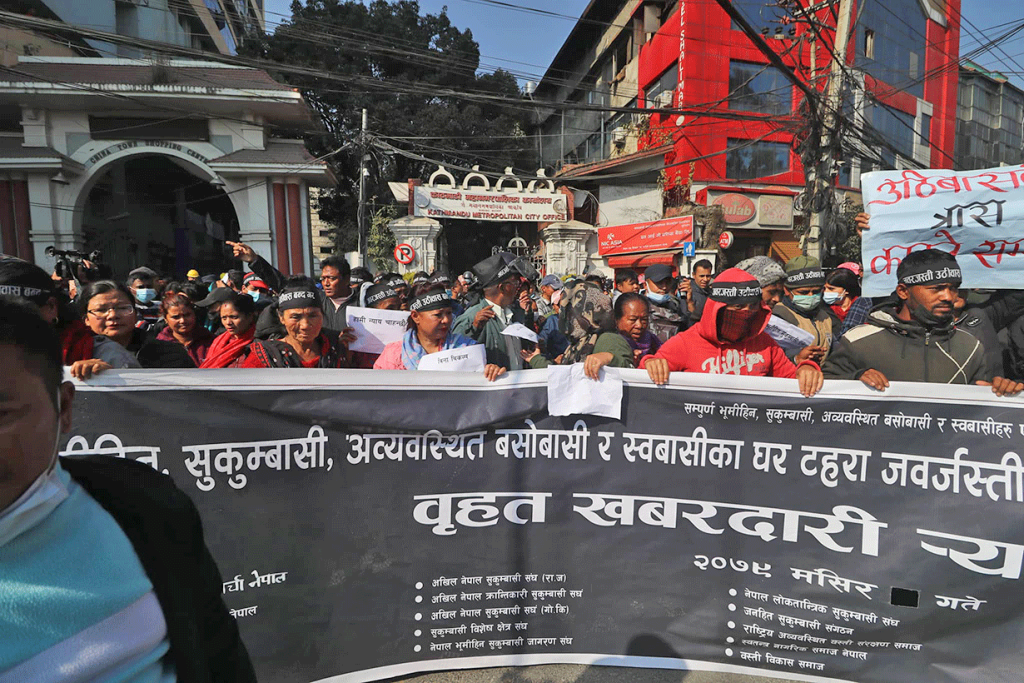 Kathmandu, November 29
Around 300 landless squatters on Tuesday gheraoed the Kathmandu metropolitan city office to protest the city government's plan to evict them from the Thapathali slum area on a bank of the Bagmati.
The move follows a violent clash between the city police and the squatters on Monday. Over 30 police personnel are reported injured as the squatters attacked them with homemade weapons such as khukuri and sickle.
One day after that, they took a rally to the city office and staged a protest demanding the authorities provide them with other livable options before removing them from current settlements.
Meanwhile, they also burned tyres in the Thapathali area obstructing a road there.
The High-Powered Committee for Integrated Development of the Bagmati Civilisation and the city government issued a notice on November 4 asking the landless squatters to vacate the settlement by November 20. But, the squatters are not ready.