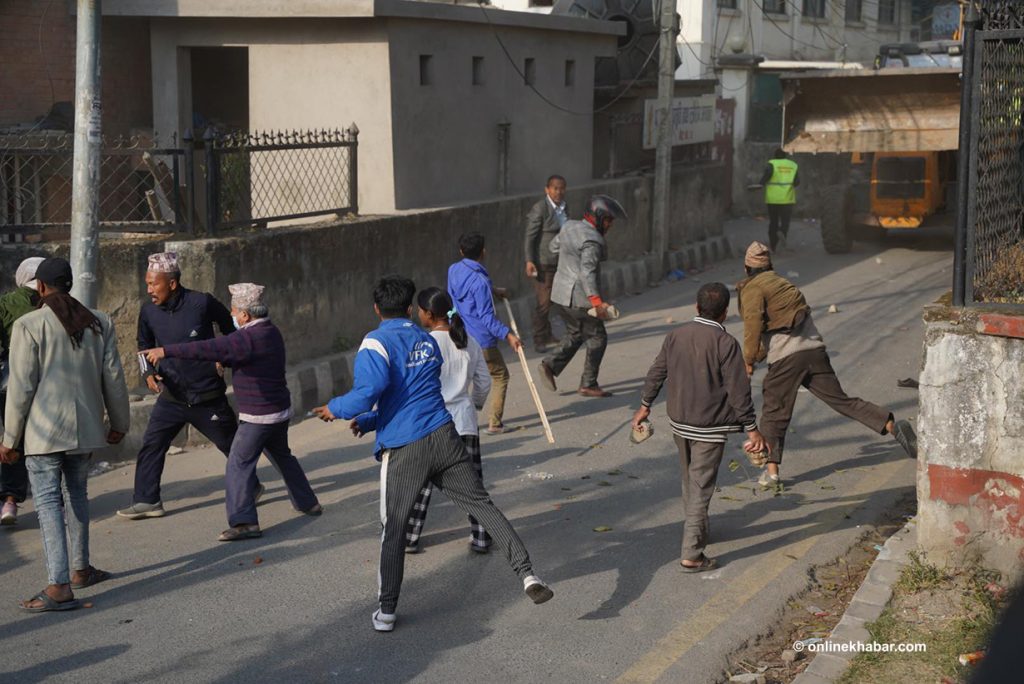 Kathmandu, November 28
The situation around the landless squatter settlement on the banks of the Bagmati at Thapathali in Kathmandu turned tense on Monday.
Tension ran high after the locals pelted stones at the team of police from the Kathmandu metropolitan city who came to remove the squatter settlements.
They pelted stones at the team of city police saying that they wanted to remove them from the area without providing them with an alternative arrangement.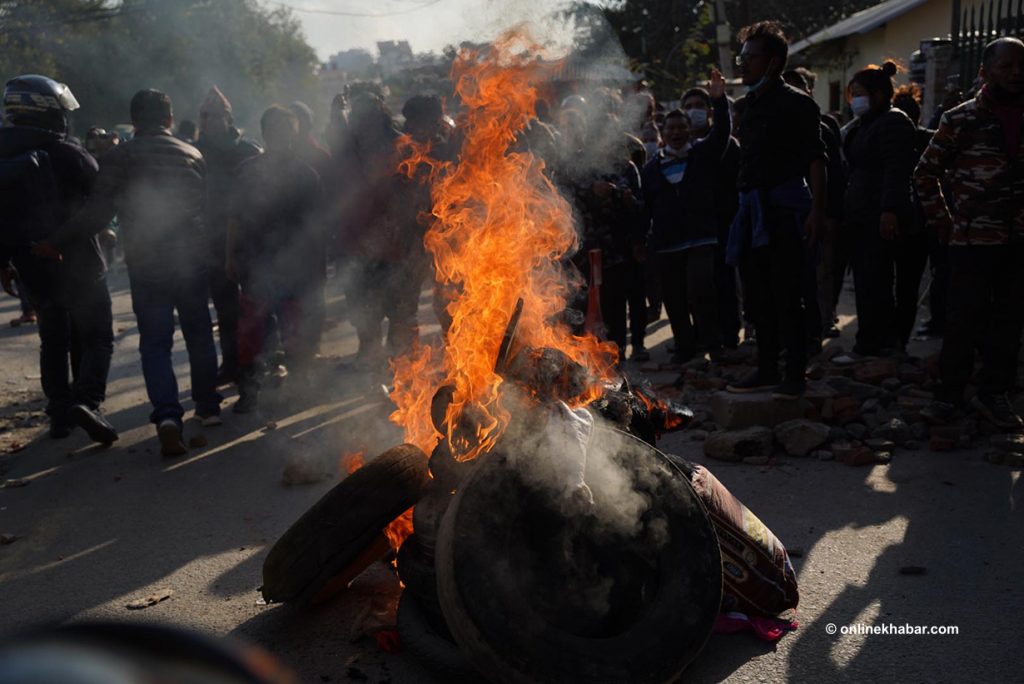 The residents of the squatter settlements, who came out with homemade weapons such as khukuris and sickles, showed outrage and yelled slogans against Home Minister Bal Krishna Khand, and Kathmandu Mayor Balen Shah.
The High-Powered Committee for Integrated Development of the Bagmati Civilisation and the city government issued a notice on November 4 asking the landless squatters to vacate the settlement by November 20.
In reply, the squatters had asked the government to find an alternative before removing them.