Kathmandu, September 8
The Kathmandu metropolitan city government has given a time of 90 days to get permits for the blueprints of the houses and buildings constructed without permission.
The Kathmandu city government has issued a public notice recently and asked the concerned to get a permit for the blueprints of the buildings: government, institutional, private or of other nature.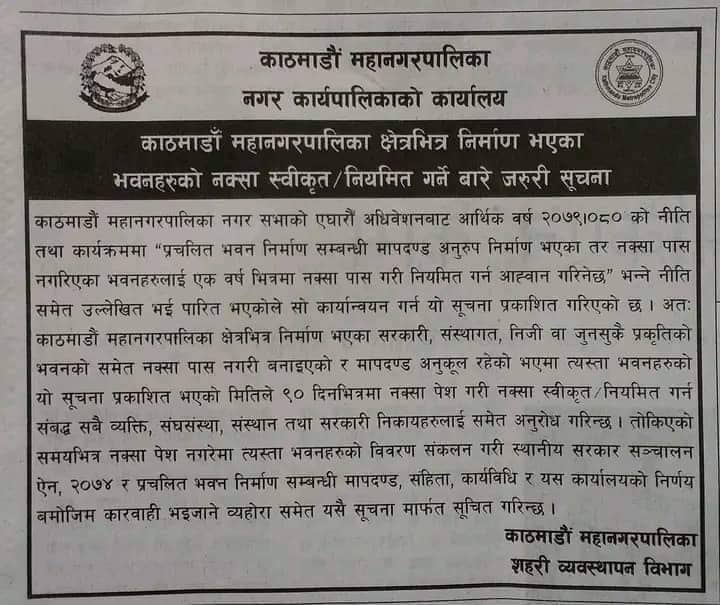 The Urban Management Department of the metropolis has said if it is found that the structures have been built without the permitted blueprints and have not received permission within the specified time, action will be taken according to the Local Government Operation Act, 2017, and prevailing building construction standards, codes and procedures and the decision of the office.
Issuing another notice, the metropolis says that not only the buildings but also the blueprints of the border wall should get approved, within 35 days.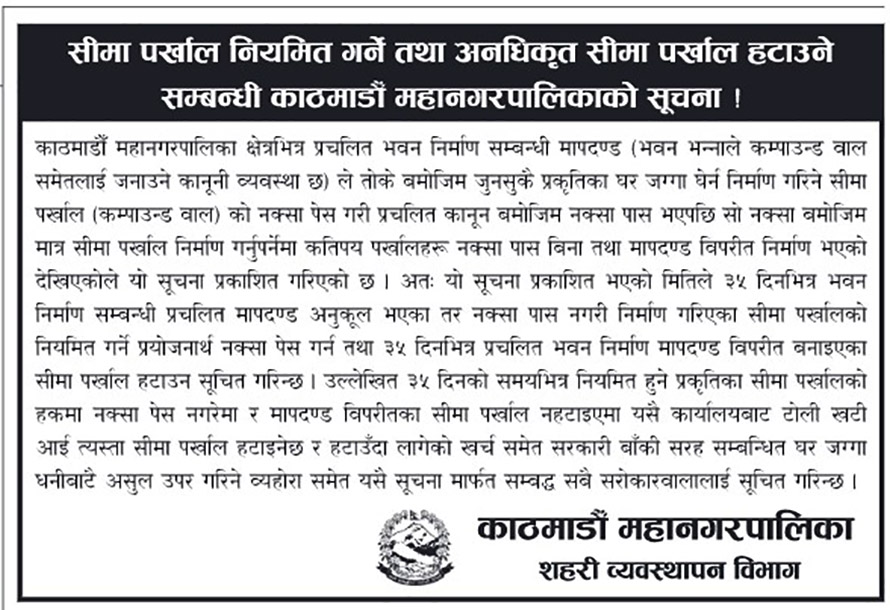 It is mentioned in the notice that if the blueprint of the border wall is not approved, such structures will be demolished in Kathmandu city. The metropolis has warned that the cost of removal will be collected from the house owner themselves.