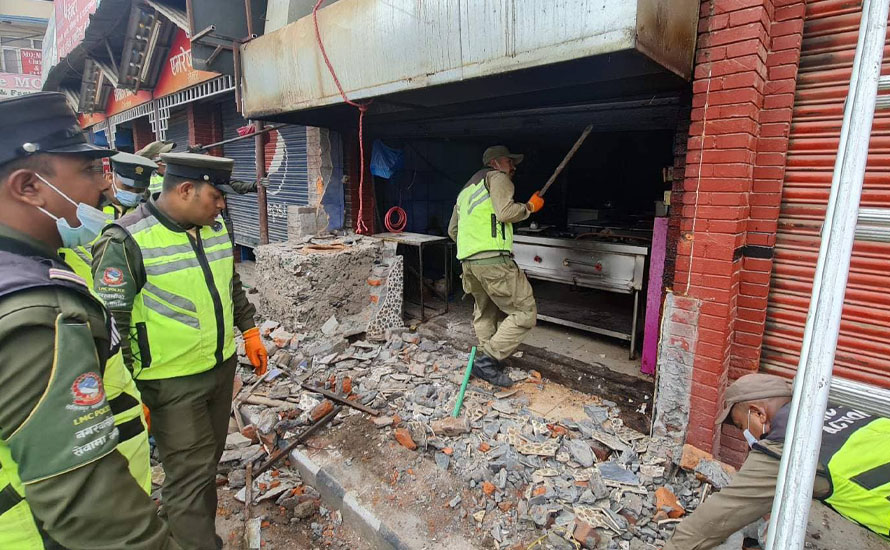 Kathmandu, September 21
Following the Kathmandu metropolitan city's campaign to demolish illegal structures in or adjacent to buildings, the neighbouring Lalitpur metropolitan city is also launching a similar campaign.
In preparation, the Lalitpur city government on Wednesday issued a 35-day notice to the locals urging them to remove the unapproved structures. If the notice is not heeded, the city warns it will demolish them.
Previous to this also, the city government has already demolished some of the structures that were not approved by it.
If the structures approved for parking are used for other purposes, the notice has urged the house owners to dedicate them to parking facilities.