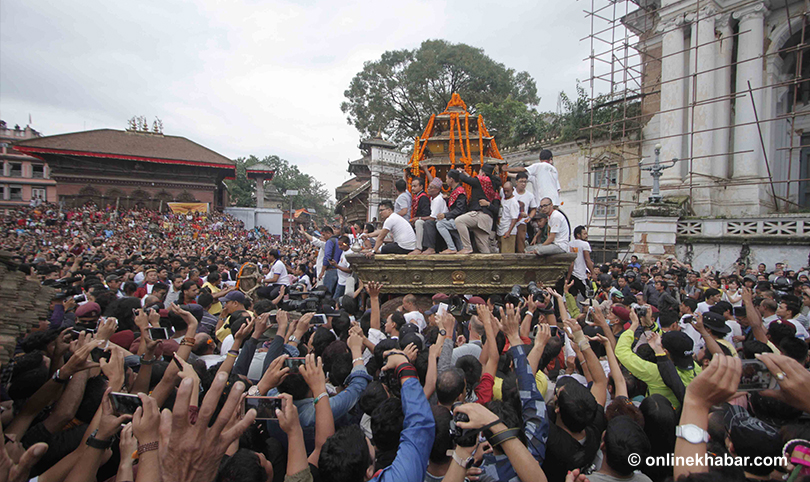 Kathmandu, September 9
The Kathmandu metropolitan city last week said it had invited leaders of 25 big cities from across the world for the annual Indra Jatra celebration. However, as the festival is being held today, only two have shown up.
The city government says one representative each has come to Kathmandu from the United States and the Maldives. A Bhutanese city has also confirmed the participation, and its representative is likely to arrive by tonight, according to the city government's International Relations Secretariat chief Sudarshan Bhattarai.
Many countries including China did not send their representatives owing to the Covid crisis, according to Bhattarai. "Some other cities have cited internal factors."
Before the Covid pandemic, in 2019, the city government had invited 13 cities for the Indra Jatra celebration, and 41 officials from 11 of them had attended the event.