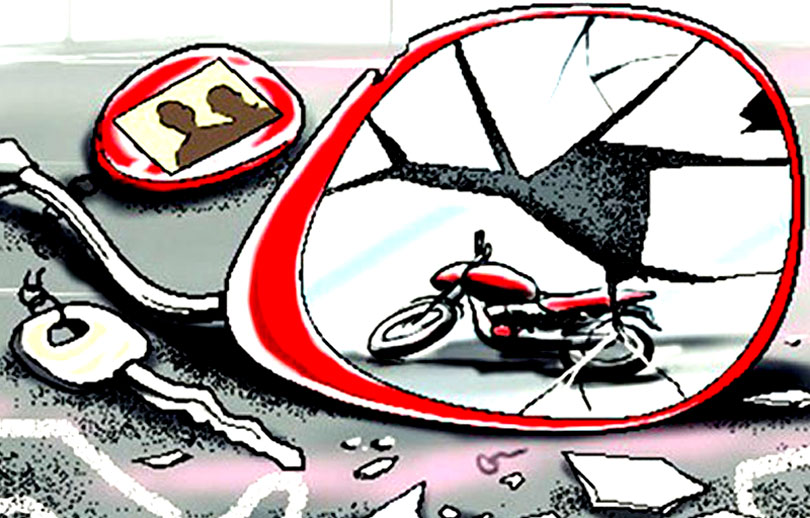 Kanchanpur, May 1
Two people died in separate road accidents in Kanchanpur on Sunday.
A man died after his motorbike (Sudurpaschim Province 02-00-4-Pa 1846) collided with a parked tractor (Se 1 Ta 2829) in Krishnapur municipality 5 along the East-West Highway.
The rider, Tapendra Baduwal from Bedkot municipality, suffered serious injuries and was rushed to Seti Zonal Hospital where he breathed his last.
Garima Mahata, a pillion, has been injured in the accident and is being treated at a local health office.
Similarly, a cyclist died after being hit by a motorbike (Ma 2 Pa 8333) in Mahendranagar on Sunday.
The cyclist Mahesh Prasad Yadav died in Maya Metro Hospital during treatment.