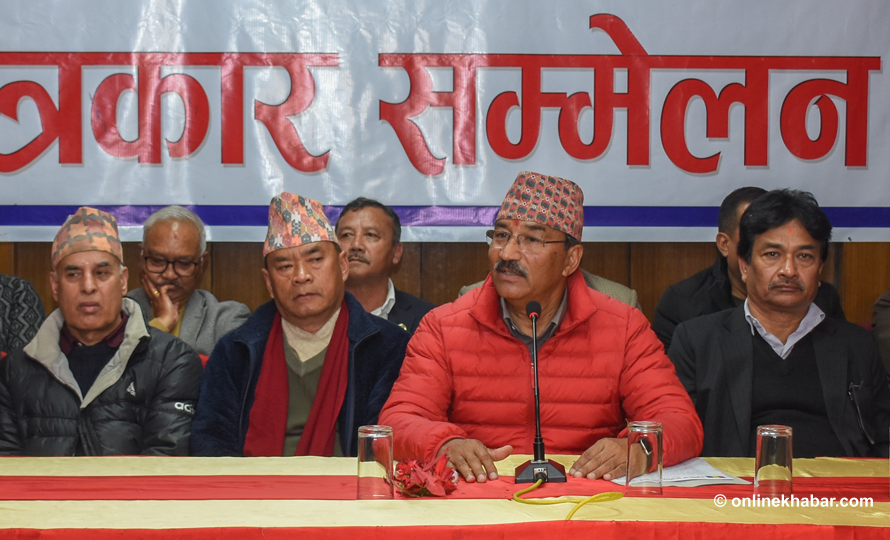 Kathmandu, February 17
Rastriya Prajatantra Party chairman Kamal Thapa has demanded that the anti-corruption constitutional body, Commission for the Investigation of Abuse of Authority, be authorised to investigate into decisions made by the Council of Ministers as well.
Likewise, the Commission be authorised to investigate into corruption cases of the Nepal Army and the judiciary, according to him.
Addressing a press conference in Kathmandu on Sunday, Thapa claimed a large part of corruption in the country originated in the policy corruptions committed by the Cabinet, the army and the judiciary.
The former deputy prime minister added that ministers would make decisions about various contracts that involve their vested interests through the Cabinet so that the constitutional body could not oversee them.
In a different context, Thapa demanded that the government consider activities of various secessionist forces in the Terai region seriously.