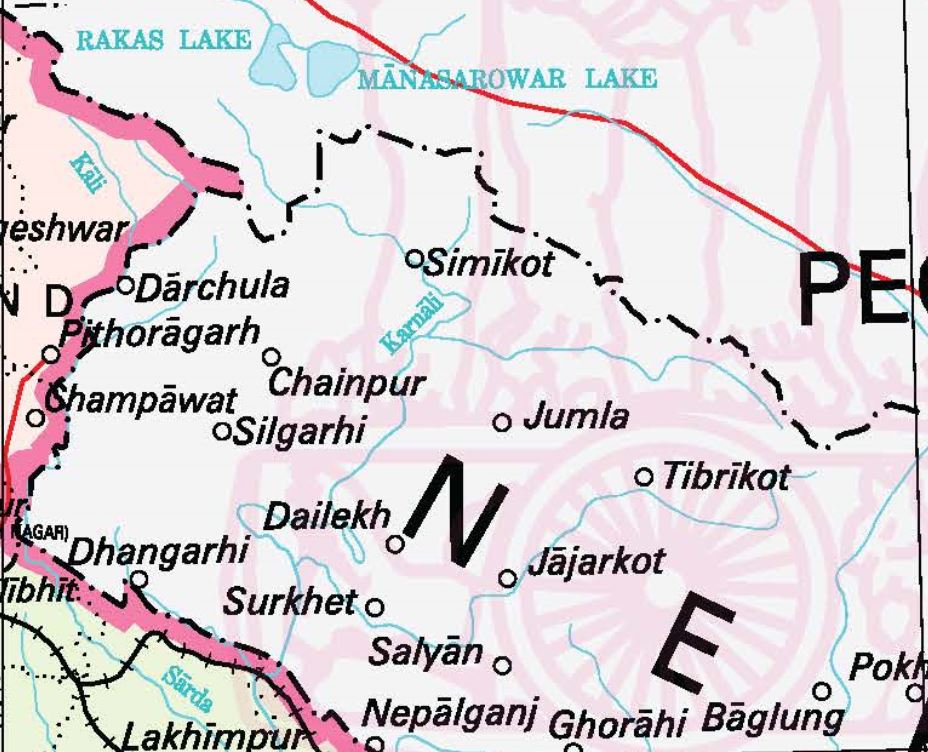 Kathmandu, May 8
The unsettled border dispute between Nepal and India over the Kalapani region has appeared once again as India on Friday announced the opening of a link road to connect to Manasarovar, a popular Hindu pilgrimage site in Tibet of China.
The road goes through Gunji, which lies in the disputed region and both Nepal and India claim to be their land.
"Ushering in a new era in undertaking Kailash-Manasarovar Yatra and border area connectivity, Raksha Mantri Shri Rajnath Singh at a special event inaugurated the road link from Dharchula (Uttarakhand) to Lipulekh (China Border)," an Indian Ministry of Defence press release reads, "Shri Rajnath Singh also flagged off a convoy of vehicles from Pithoragarh to Gunji through video conferencing."
Nepali activists, who had protested India's publishing of new political maps late last year claiming they authorised the encroachment of the disputed land, have protested the new move also.
Nepal-India geography expert Narendra Raj Khanal says the road passes through the Nepali land violating the Sugauli Treaty which identifies the Mahakali River as the western frontier of Nepal.
Likewise, former secretary Dwarika Nath Dhungel has demanded that the government of Nepal make its official view on the issue as soon as possible.