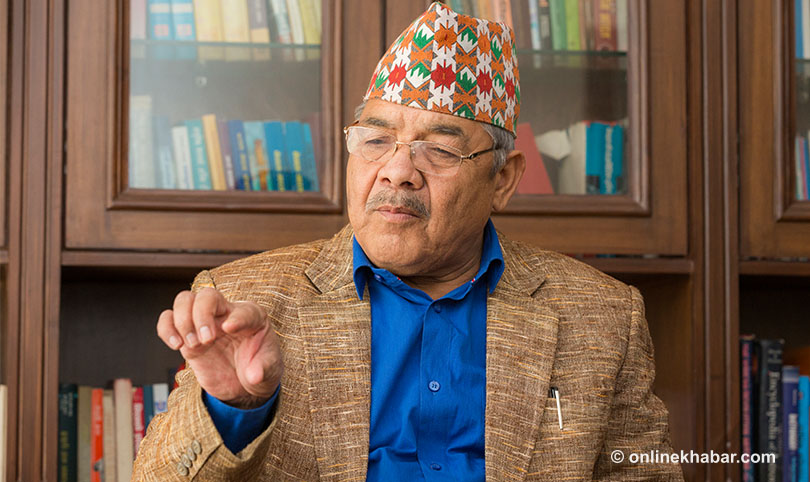 Kathmandu, May 20
The ruling Nepal Communist Party's vice-chairperson Bamdev Gautam has said no one should idolise any leader of the party for the government's decision of issuing a new political map of the country incorporating the disputed Kalapani-Limpiyadhura region.
Gautam issued a statement on Wednesday, two days after the landmark decision, and claimed his party had already instructed the government to issue the new map. The leader said he had raised the issue of a new map in the party meetings.
In the statement, Gautam apparently looks jealous of Prime Minister KP Sharma Oli as many members of the party have attributed the decision to Oli and praised his 'bold' decision-making.
"The followers are person-centric and there is a tendency of idolising certain people," the statement reads, "But, all of us have to accept that this was a result of a collective decision of the party, and the government's endorsement of it."