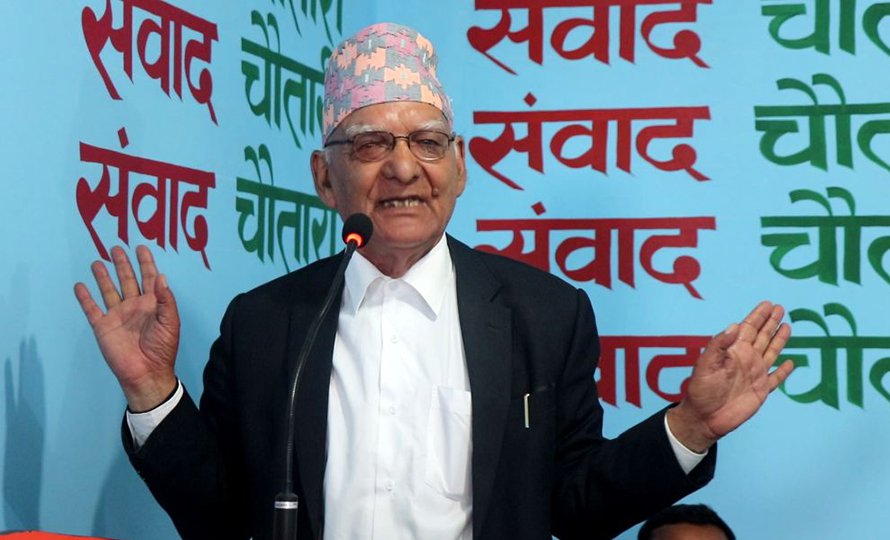 Kathmandu, October 29
Rastirya Janamorcha Chairman Chitra Bahadur KC says his party will file a constitution amendment motion in the Federal Parliament demanding the charter be amended so as to scrap the federal system.
The party, which has been opposing the federal governing system since years before it was introduced to Nepal, however, does not have sufficient strength to pass the proposal. There is only one lawmaker of the party in the House.
Nevertheless, KC argues that federalism has to be ditched as it has proved costly and impractical for Nepal. The leader claims the majority of citizens are already against the federal system.
Speaking with journalists at an interaction today, KC said federalism was not an agenda of any big party, but it was imposed by some external forces.