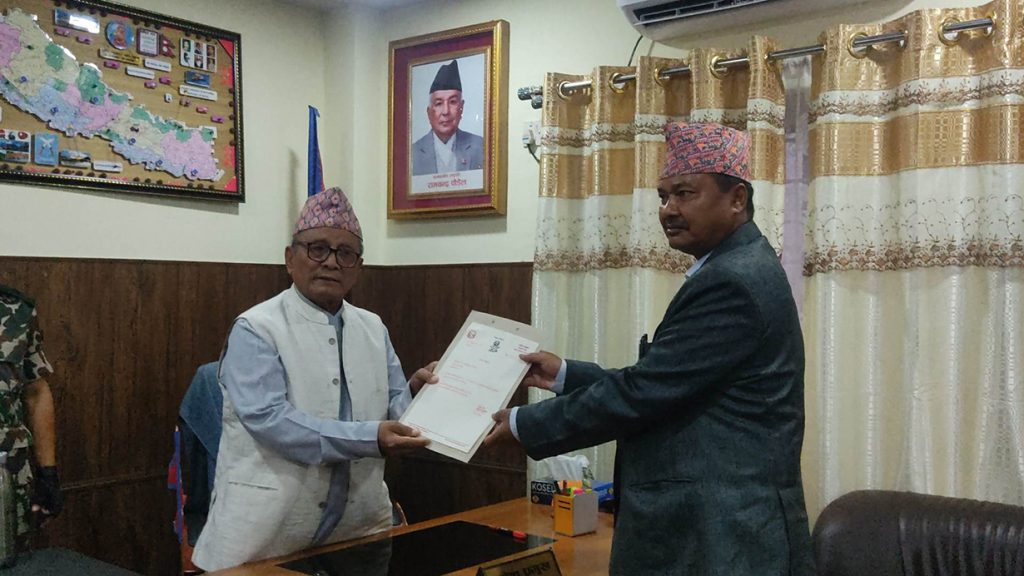 Kathmandu, April 27
Dilli Bahadur Chaudhary of the Nepali Congress has been appointed the chief minister of Lumbini Province.
Chaudhary will lead the provincial government with the support of the CPN-Maoist Centre among other parties.
As per the agreement between Nepali Congress and Maoist Centre, Chaudhary will be chief minister for a certain time period after which the position will be taken up by a leader from the Maoist Centre. The time period has not been set, said Janma Jaya Timilsina of the Nepali Congress.
Earlier, within a week, Khaga Raj Adhikari and Lila Giri–representing the CPN-UML, lost the vote of confidence in the provincial assemblies in Gandaki and Lumbini respectively, requiring the province chiefs (governors) to call parties to prove majority and claim for the chief ministership.
Surendra Raj Pandey of the Nepali Congress was appointed the chief minister in Gandaki also today.