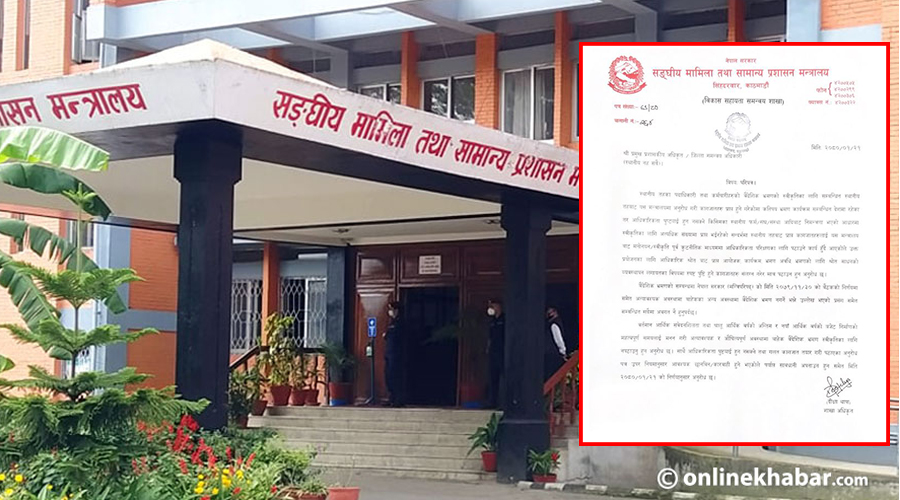 Kathmandu, May 5
The federal government has told local government officials–both elected and appointed–to be selective in foreign trips.
In a circular issued on Thursday, the Ministry of Federal Affairs and General Administration has requested the local officials to go abroad only when the rationale for the trips can be ascertained.
In the circular sent to district coordination officers and chief administrative officers of all local governments, the ministry says it has been receiving applications seeking approval for the trips whose rationale cannot be established.
This is more important now as all local governments are busy preparing plans and programmes for the next fiscal year, the ministry reminds.
Two months ago, the government also decided to bar ministers and high officials from foreign trips except when they are extremely necessary so that state expenses could be reduced.