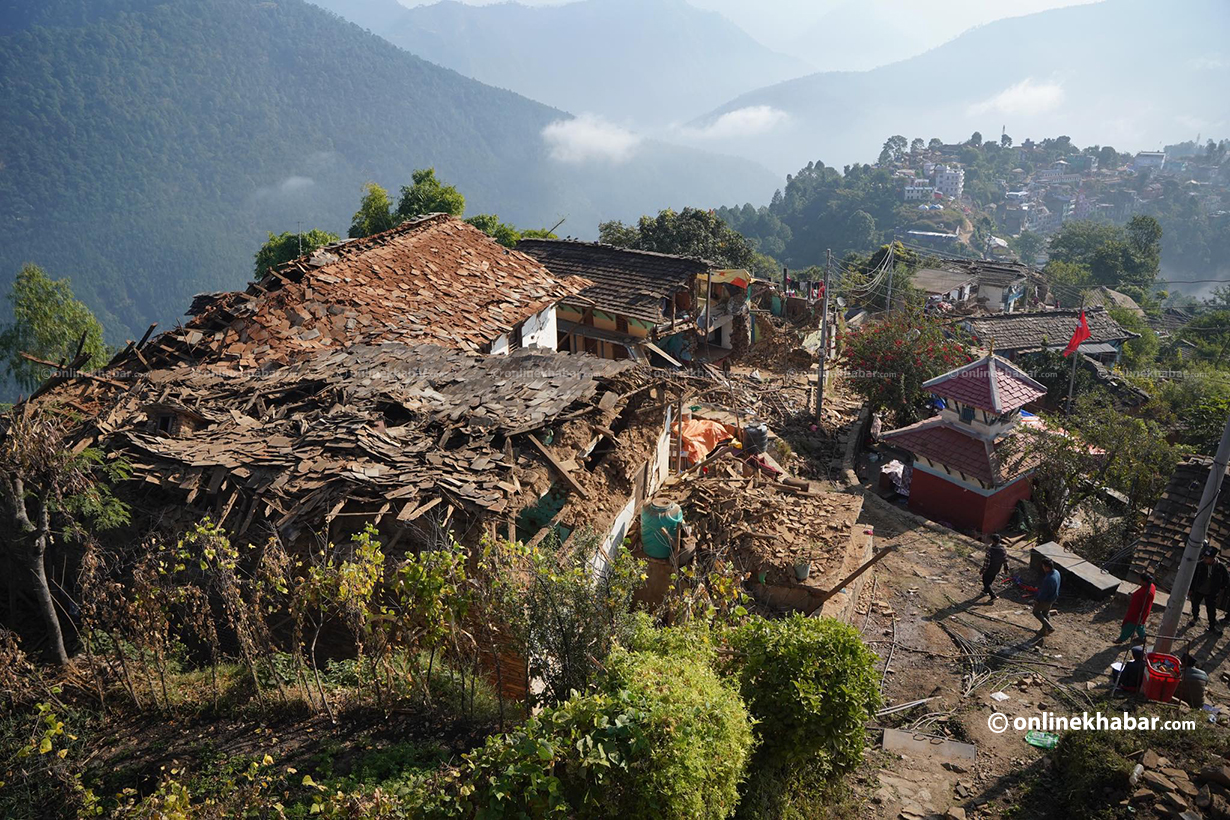 Kathmandu, November 12
The International Federation of Red Cross and Red Crescent Societies (IFRC) has issued an emergency appeal for augmenting the relief and response initiatives for the victims of the Rukum West and Jajarkot earthquake.
The IFRC has issued an appeal for emergency assistance of Swiss Francs 5 million for the Jajarkot earthquake survivors. IFRC had issued an emergency appeal for assistance to the 2015 April Gorkha earthquake and provided humanitarian support.
IFRC has been carrying out works like providing shelter and non-food materials – cash distribution, emergency shelter, tarpaulin, mattresses, blankets, medical treatment, psycho-social counselling, sanitary materials and livelihood and essentials – in an integrated way.
The IFRC Office in Kathmandu has stated that it will provide financial assistance to the hard-hit families for the construction of temporary shelters, buying essentials and building toilets.
On November 3, an earthquake measuring 6.4 in magnitude hit Jajarkot and Rukum West with its epicentre at Ramidanda of Jajarkot. More than 150 people lost their lives and around 200 people were injured in the quake. At least 30,000 houses, both public and private, were destroyed while more than 38,000 families were affected.
"Following the quake, the IFRC and its partners and the related parties including the Nepal Red Cross have been providing immediate humanitarian services. The search, rescue and relief distribution is promptly taking place through skilled volunteers of the Red Cross. Immediate assistance such as first aid, psychosocial support, blood transfusion and ambulance service and non-food items are being provided," according to the statement.
IFRC provided Rs 100 million in immediate assistance to those affected by the Jajarkot quake.
The headquarters of IFRC in Geneva, Switzerland provided the amount to Nepal Red Cross through the Disaster Response Emergency Fund.