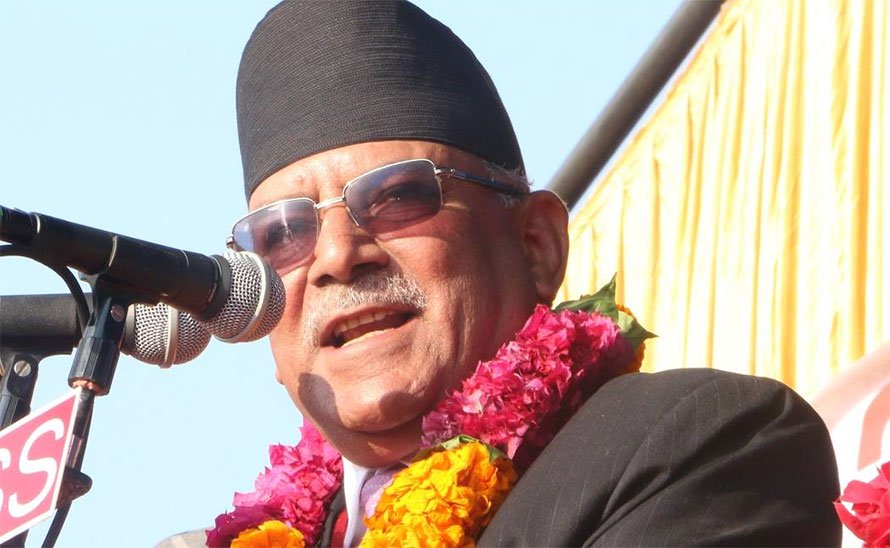 Siraha, February 11
Ruling Nepal Communist Party chairman Pushpa Kamal Dahal says he is making efforts to amend the constitution so as to address concerned raised by Madheshi people.
Addressing a function in Arnama village of Siraha district on Monday, Dahal said he, Prime Minister KP Sharma Oli and Upendra Yadav, the chairman of Madhesh-centric Federal Socialist Forum-Nepal had signed an agreement to amend the constitution; hence his party and the government were committed to meeting the promise.
Addressing locals of the district, which he represented in Parliament in the previous term, Dahal said the government would prioritise development works in the region.
"The NCP has introduced a package to carry out infrastructure development projects in Madhesh," he claimed, "Rs three billion has already been allocated for the region."
In another context, he said the government began implementing fundamental rights listed in the constitution; hence no one would die of lack of health facilities now.