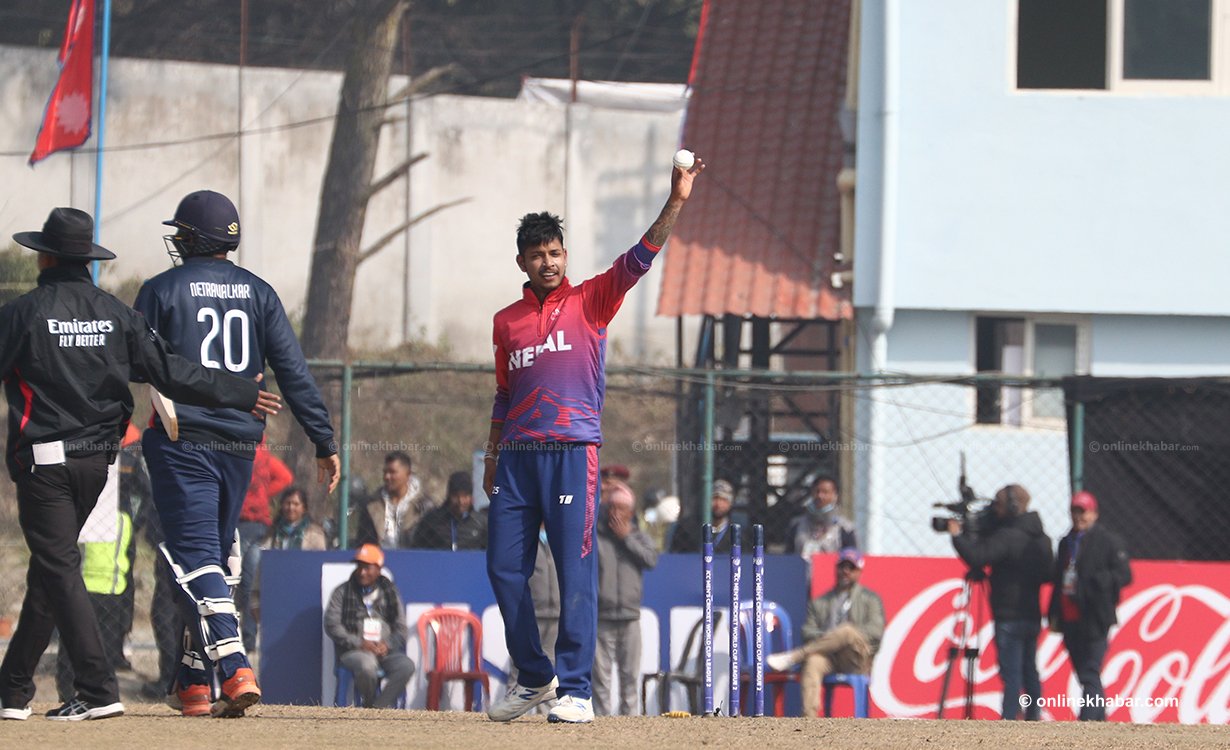 Kathmandu, February 12
Nepal's young bowling star Sandeep Lamichhane has led the national cricket team to an eight-wicket victory over the United States during their match played under the ICC World Cup League 2.
After Lamichhane took six wickets from the opponents in the first innings, the US were restricted to a meagre 35 runs. This is the lowest total scored by any team in the world in any 50-over match. In 2004, Sri Lanka had also restricted Zimbabwe to the 35 runs.
The innings had ended in just 12 overs today.
Meanwhile, Lamichhane also became the first Nepali player to have taken as many as six wickets in a single game. Similarly, Sushan Bhari took the other four wickets from the US.
In the second innings, a 34-run partnership between Nepal's former captain Paras Khadka and vice-captain Dipendra Singh Airee led the team to the victory. Nepal lost two wickets while pursuing the target.