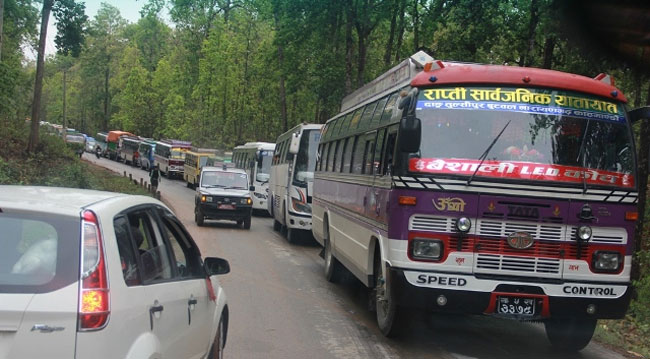 Chitwan, June 26
Landslides occuring at different points have shut Narayangadh-Mugling road since 3 am on Sunday.
According to Mugling area police office, mudslides have hit places, including Five Kilo, Seti Dovan and Gaunde, bringing traffic movement along the road to a halt.
Chitwan district police office said dozers are removing landslide debris. Hundreds of vehicles remain stuck on the road due to mudslides. These vehicles are bound for places like Kathmandu and Pokhara.
Landslide is a recurring problem along the stretch. A few days ago, landslides at Kalikhola along the road had brought traffic movement to a halt.
RSS