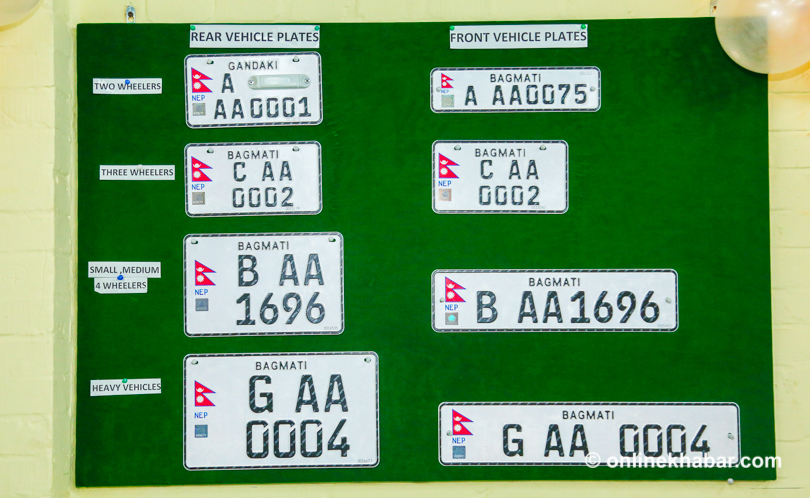 Kathmandu, July 19
The Department of Transport Management has resumed distributing embossed number plates for four-wheelers, three-wheelers, and two-wheelers, initially in the Bagmati province.
The distribution was halted in February 2018 owing to an interim order of the Supreme Court. The court had vacated its previous order last year, but the distribution had not restarted as the full verdict was not published.
After receiving the full verdict a few weeks ago, the department resumed distribution from Thursday last week, according to the department's spokesperson Tirtha Raj Khanal.
Two years ago, the government had introduced the new vehicle registration system assuring better safety. The department plans to make it compulsory for all vehicles gradually.
Here is a list of the fees that you need to pay to get an embossed number plate for your vehicle if it is registered in the province:
Two-wheeler: Rs 2,500
Three-wheeler light vehicles: Rs 2,900
Four-wheeler light vehicles: Rs 3,200
Heavy vehicles: Rs 3,600