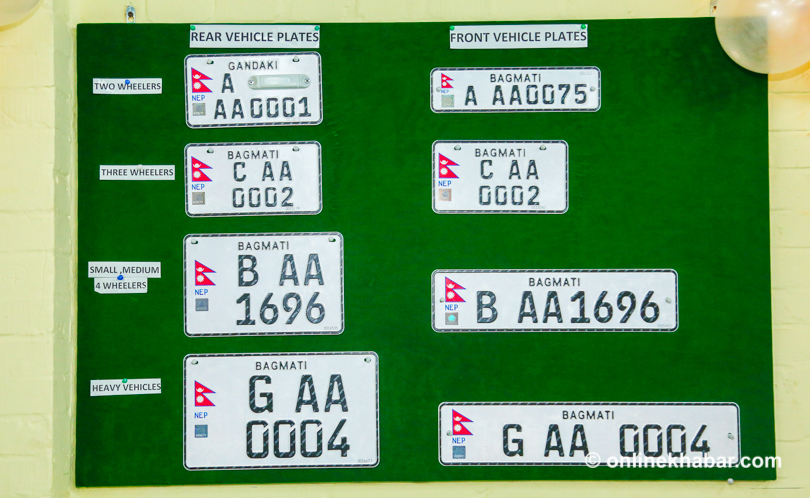 Kathmandu, February 22
The Supreme Court on Thursday ordered the government to put on hold the distribution of embossed number plates to vehicles.
In response to a writ filed by Bharat Basnet demanding that the plate carry information in the Devnagari script, in which Nepali language is written, a single bench of Chief Justice Gopal Parajuli issued the interim order as demanded by the petitioner.
Meanwhile, the bench also ordered the government to furnish it with reasons why it could not include Nepali language in the plate.
The government had begun distributing high-technology number plates around six months ago. It, however, has not been made compulsory so far.