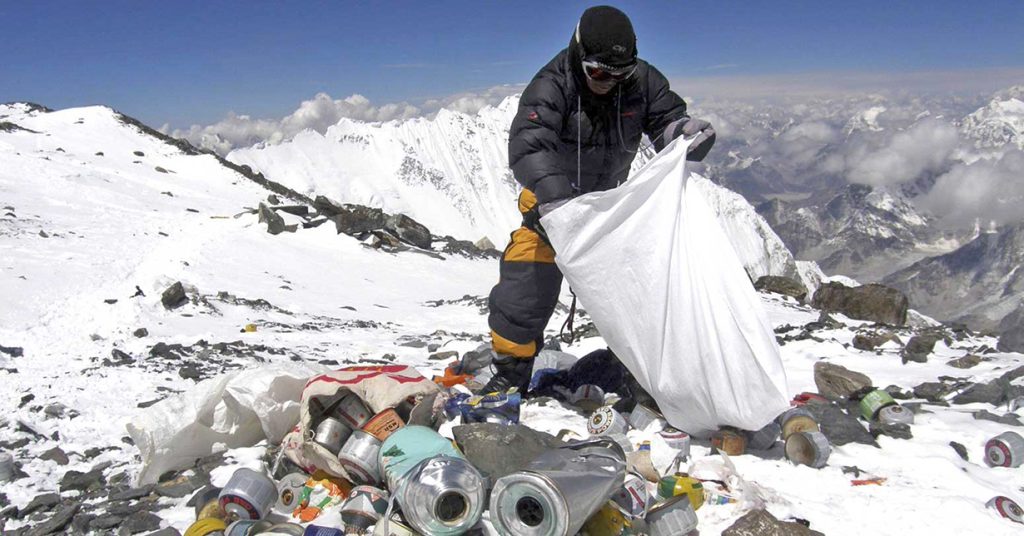 Kathmandu, March 3
The government has said it will exempt permit fees for the Nepal Army teams that are climbing mountains for cleaning purposes.
The Nepal Army teams are climbing Everest, Lhotse, Baruntse and Annapurna this spring under the Clean Mountain Campaign 2022. Permit fees for all mountains have been waived.
According to Suresh Adhikari, the secretary of the Ministry of Culture, Tourism and Civil Aviation, fees for 32 members of the Nepali Army have been waived this year.
A team of 13 will climb Everest and Lhotse, nine will climb Baruntse and 10 will climb Annapurna.
The Everest and Lhotse will be led by Lieutenant Colonel Kishor Adhikari, the Barutse expedition will be led by Major Samir Bahadur Basnet and the Annapurna expedition will be led by major Bhim Bahadur Bhujel.