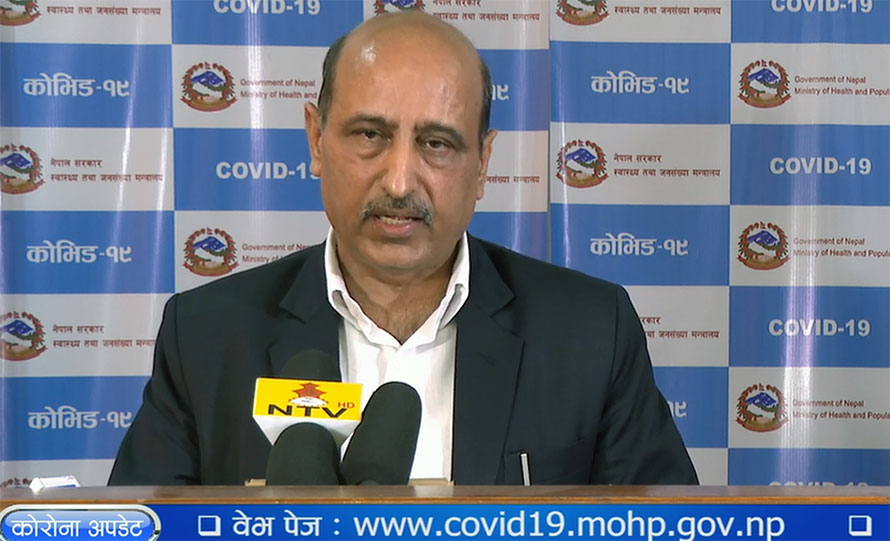 Kathmandu, July 3
The government has decided to test all patients of cancer and diabetes for coronavirus as it has expanded the range of tests.
In his regular press briefing in Kathmandu on Friday, the Ministry of Health and Population spokesperson Dr Jageshwor Gautam said the patients of cancer and diabetes, people admitted to the intensive care unit of hospitals, and those living in 'pocket areas' will be tested.
He, however, did not explain in detail how the tests will be conducted.
Of late, the government is criticised for a narrow testing range. So far, the government is only testing Nepalis returning from other countries, their contacts and those with symptoms. The total number of per day tests is just around 4,000 these days.