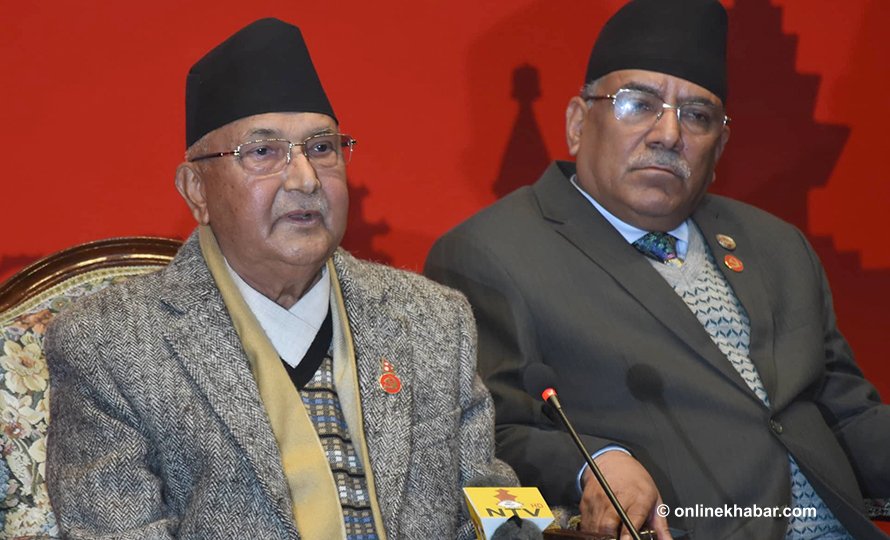 Kathmandu, February 28
Second-rung leaders of the ruling Nepal Communist Parrty have devised a solution to the recent conflict between the party chairman, Prime Minister KP Sharma Oli, and other secretariat members. They say nominating the party's vice-chairman Bamdev Gautam for a vacant seat in the National Assembly as decided by the party secretariat but letting incumbent Finance Minister Yuba Raj Khatiwada continue working as the minister for the next six months is a win-win solution for all.
As Khatiwada's term as the Upper House member is expiring next week, the party had told the government to replace him with Gautam as the member to be nominated by the government. However, Oli had told the leaders that Khatiwada was being removed in cahoots with a few industrialists of the country, hence he would reappoint Khatiwada to counter them.
Amidst the crisis, leaders including the party's general secretary Bishnu Paudel told Oli that Khatiwada could still work as the minister for the next six months even if the government nominated Gautam for the Upper House. The constitution has it that the prime minister can appoint anyone outside the Federal Parliament a minister, but the appointee should be made a member in the next six months.
It means if Oli reappoints Khatiwada the next day he loses the lawmaker's position, he can be a legitimate minister for the next six months and the party can think of any option to take him to Parliament later.
Sources claim Oli is convinced with the idea though it is a temporary solution to the party's internal crisis.