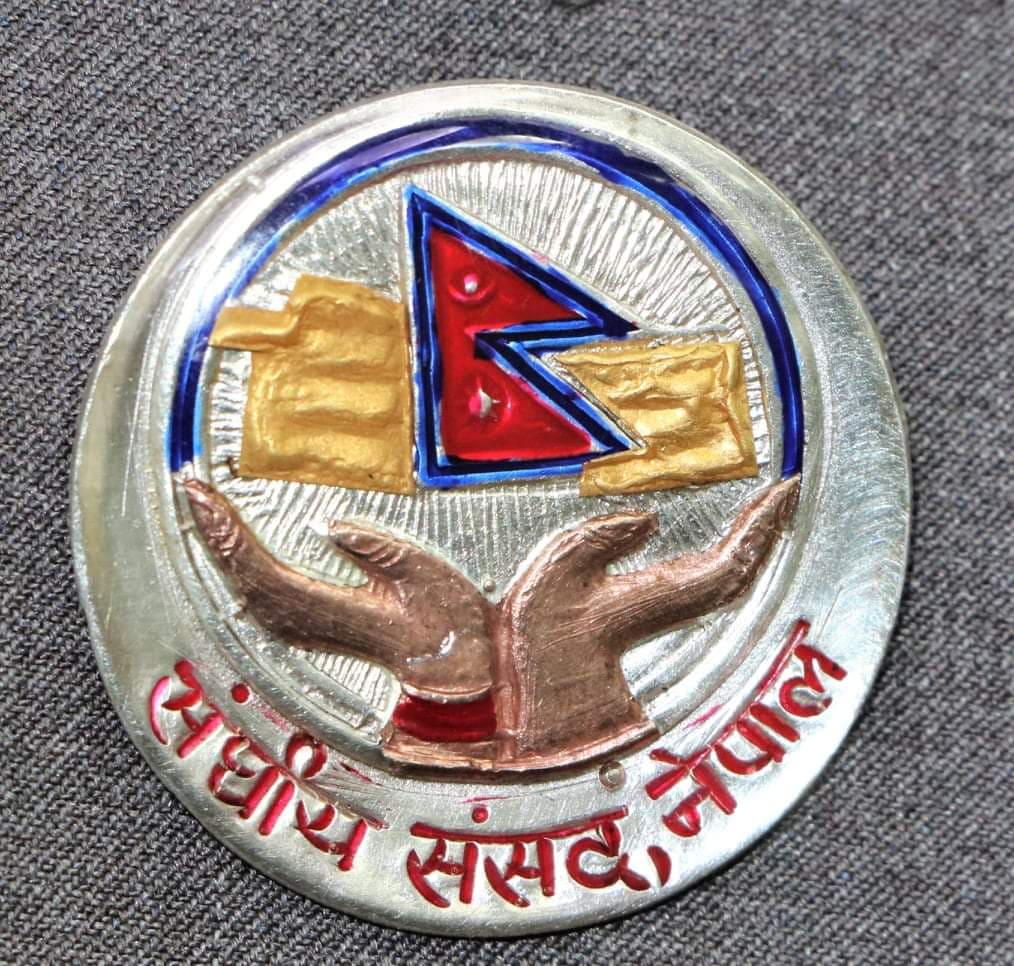 Kathmandu, August 17
The Federal Parliament Secretariat on Sunday made public a new badge for the federal parliament members as per the parliament's new logo made to incorporate the political map of the country that incorporates the Kalapani-Limpiyadhura region encroached by India.
However, social media users have mocked the secretariat claiming the new badge lacked creativity and beauty. Further, the map as shown in the badge does not match the new map of the country.
Moreover, stakeholders including the Minister for Law, Justice and Parliamentary Affairs Shiva Maya Tumbahamphe, and a few lawmakers and politicians have also expressed dissatisfaction with the badge. The minister says she has already drawn the attention of the parliament secretariat regarding the issue.
"This is disgusting. I will not wear it," a ruling party lawmaker Bijaya Subba says, "If I need to show my identity as a lawmaker, I will keep my election certificate and id card with me, but how can I show this badge that is wrong, erroneous, ugly, and ludicrous?"
The secretariat's information officer Dasharath Dhamala claims the badge drew negative comments as it was prepared by different artists with their own hands based on approved design. "Not one person, but many made these badges. Therefore, there might have been some shortcomings."
The secretariat says it spent nearly Rs 2 million in the making of the badges. A badge has cost Rs 5,527.86, according to the secretariat.
Meanwhile, many have commented that the newly launched badge is also different from the design of veteran artist Tekbir Mukhiya which the secretariat had approved recently.