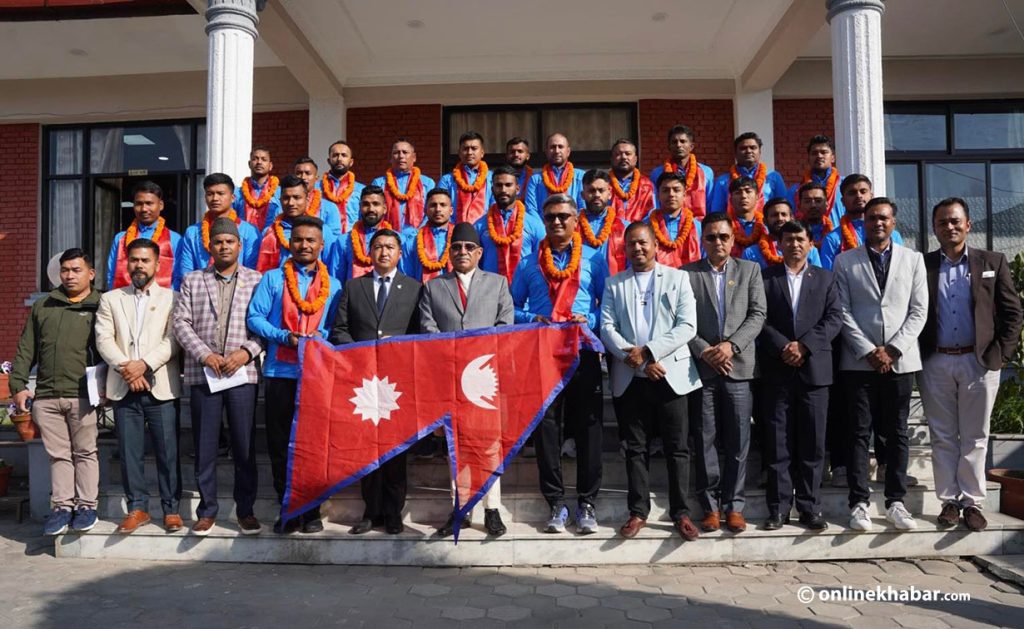 Kathmandu, February 23
The government has announced that it will give Rs 200,000 as prize money to each member of the Nepal cricket team for their sweeping victory in the recent tri-series involving Namibia and Scotland under the ICC Men's Cricket World Cup League 2.
Prime Minister Pushpa Kamal Dahal made the announcement on Thursday during his meeting with the team at his residence in Baluwatar.
"Nepal has established its height in cricket at both national and international levels in a short span. This is a matter of pride for the entire nation," Dahal said, "You have made Nepali people hold their heads high by winning all the matches."
He also wished the team a successful journey to the UAE for the next tri-series, adding the government would prioritise the sports sector's development.