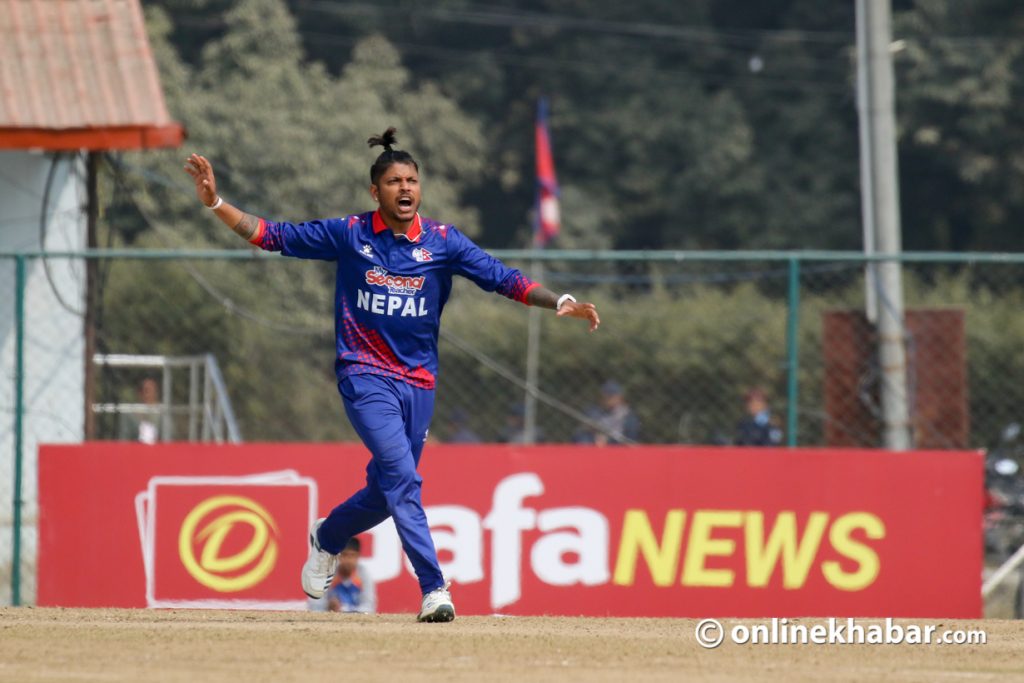 Kathmandu, February 23
The Cricket Association of Nepal (CAN), Nepal's cricket governing body, says it will not include rape-accused Sandeep Lamichhane in the Nepal cricket team to the UAE for the next tri-series under the ICC Men's Cricket World Cup League 2.
While releasing the cricket star on bail, the Patan High Court has barred Lamichhane from leaving the country, but his fans and some other stakeholders have put pressure on CAN to make it possible for him to go to the UAE and play against the hosts and Papua New Guinea.
The pressure is growing bigger as Lamichhane performed well in the recent tri-series which Nepal swept in their homeland by winning both matches against Scotland and Namibia.
But, considering legal complexities, CAN decided not to give in to the pressure, according to an official.
Pratish GC has been called in Lamichhane's place.
The team are leaving Kathmandu on Saturday.