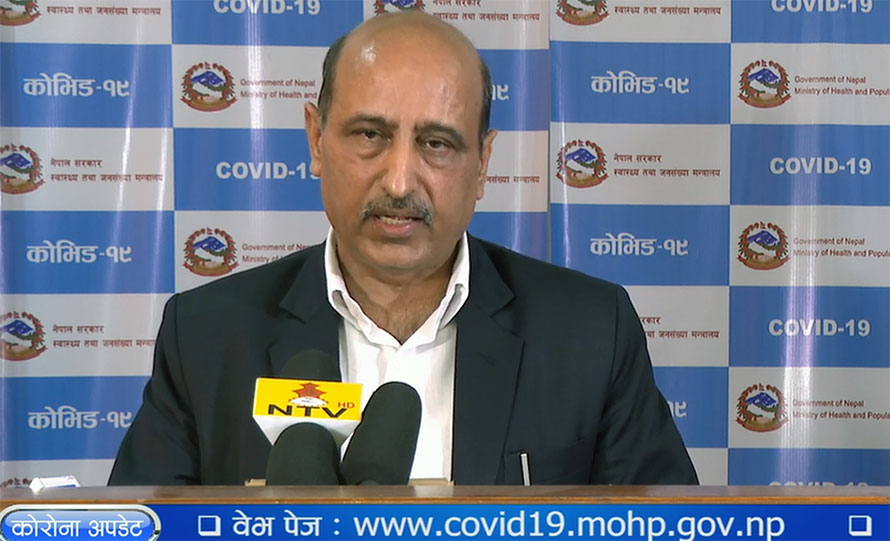 Kathmandu, June 14
The government has decided to allow private labs to conduct polymerase chain reaction (PCR) tests for coronavirus.
The Ministry of Health and Population spokesperson Jageshwor Gautam made the announcement during his regular press briefing in Kathmandu on Saturday.
Of late, the government is facing severe criticism for the low number of tests, which is apparently caused by the limited capacity of the government-run labs. Some private lab operators had also been demanding that they are allowed to conduct the tests.
Though the private labs have been allowed to test the swab samples, they cannot collect any fees from the public, Gautam clarified, adding the government will pay for the tests.
Meanwhile, the government also assigned Bir Hospital, Tribhuvan University Teaching Hospital, and Patan Hospital to issue certificates that people do not have Covid-19 in case they want such documents to apply for visas or fly abroad.
Meanwhile, the Covid-19 Crisis Management Committee has decided to run isolation centres for coronavirus-infected persons at private medical colleges. Other empty government buildings available will also be used as isolation centres.
If the infected wish to stay in home-isolation and if they meet the standard, they would be allowed to stay home also, now onwards.