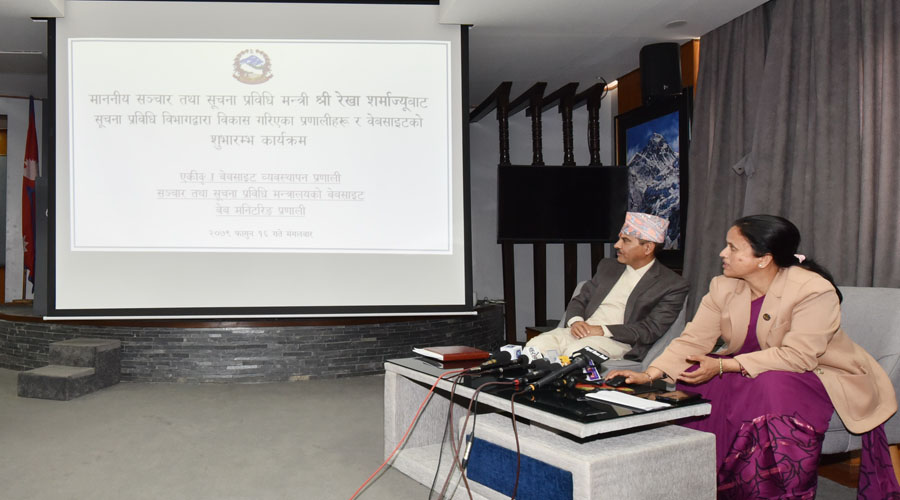 Kathmandu, February 28
All government websites will soon have similar designs, claims the government.
Communications and Information Technology Minister Rekha Sharma launched the websites of the Department of Information and Broadcasting, Department of Postal Services and Department of Printing that are claimed to be developed under the new plan.
The ministry says the government has launched an integrated website management system to run the websites in a unified way.
The new system is so easy that the existing government workforce can update the websites safely and in a cost-effective way, according to the minister. Likewise, it will also help officials monitor the websites.
Meanwhile, a new mobile app has been developed to help users go to all government websites, the ministry says.