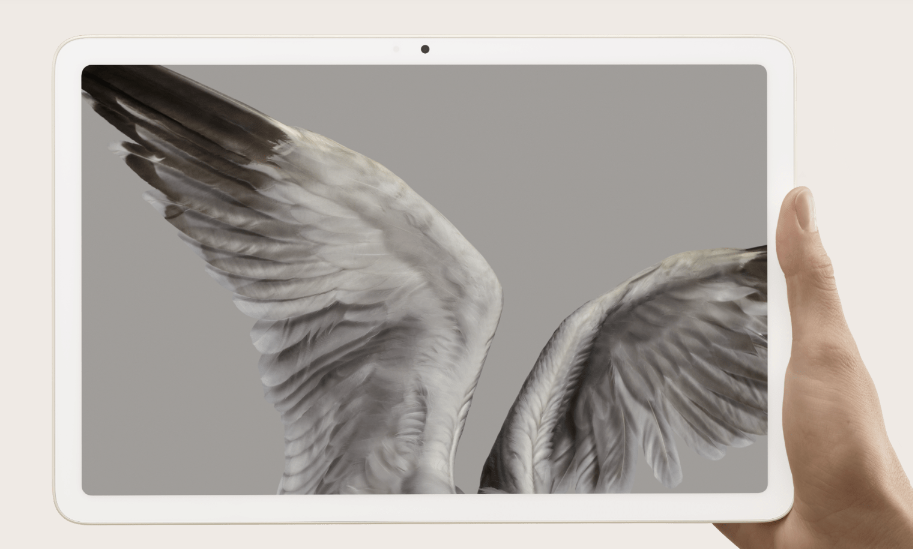 Tablets are bigger than smartphones yet smaller than conventional laptops. They are now used in offices, schools and homes for various purposes. These versatile gadgets serve as a platform for a wide range of activities, such as browsing the web, managing emails, consuming multimedia content, playing games, and using productivity applications on a bigger screen.
Considering the growing use of tablets, Google has recently released its Google Pixel Tablet. It also comes with a dock in the box which acts as a speaker and charger at the same time, making the tablet a perfect device for your home.
Here, we review Google Pixel Tablet.
Specifications
Dimensions (width, height, depth)
258 X 169 X 8.1(mm)
Weight
493 grams
Display size
10.95-inch
Display type
IPS LCD
Resolution
2560X1600
Chipset
Google Tensor G2 (5nm)
Titan M2 security coprocessor
CPU
Octa-core (2×2.85 GHz Cortex-X1 & 2×2.35 GHz Cortex-A78 & 4×1.80 GHz Cortex-A55)
GPU
Mali-G710 MP7
OS
Android 13
RAM
8GB
Storage
128GB | 256GB
Selfie camera
8MP
Rear camera
8MP
Sensors
Ambient light sensor
Accelerometer
Gyroscope
Magnetometer
Hall sensor
Audio
Quad speaker audio system
Three microphones for calls, recordings and Google Assistant
Buttons and ports
Power button
Volume controls
USB® Type-C 3.2 Gen 1
4-pin accessory connector for charging, data transfer and audio output
Battery
27Wh
Charging
Charging via charging speaker dock (included) or USB-C® charger
Charging Speaker Dock
Magnetic docking interface with pogo pin connection
15 W max charging rate
43.5 mm full-range speaker
Authentication
Fingerprint Unlock with power button fingerprint sensor
Pattern, PIN, password
Wi-Fi
Wi-Fi 6
Bluetooth
Bluetooth v5.2
Colours
Porcelain
Hazel
Price (expected)
Rs 85,000 (8/128GB)
Rs 100,000 (8/256GB)
Design and display
Google Pixel Tablet carries a very simple design. It has a single camera on the back coated with AED/nano ceramic content with an aluminium enclosure. On the back, it has four pins which help it connect to the dock which acts as a speaker and charger at the same time. The front is also simple with equal-sized bezels all around and curved edges. Overall, the tablet is perfect for the home in terms of design.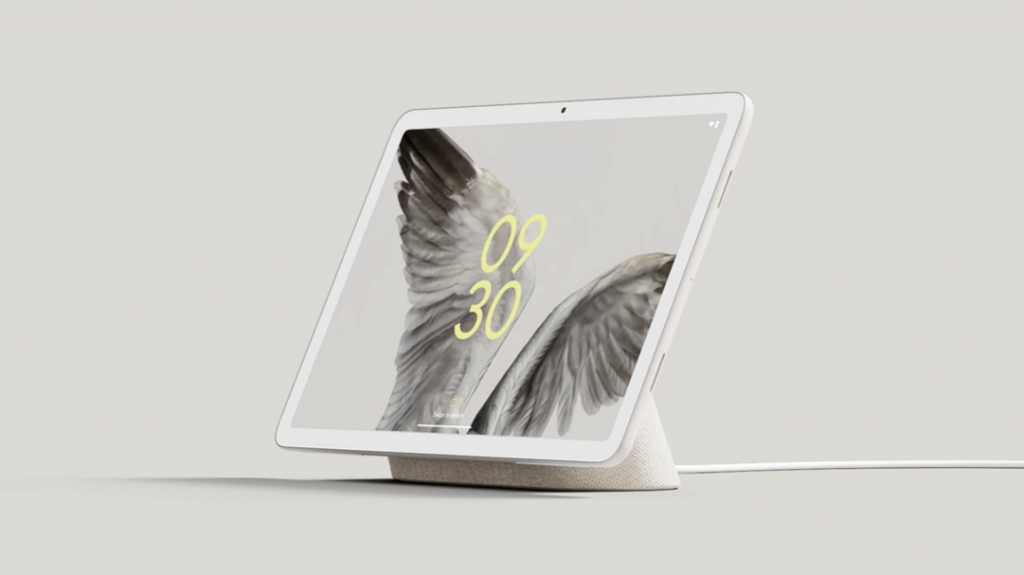 Pixel Tablet features a 10.95-inch LCD display with a resolution of 2560×1600 pixels, resulting in a density of 276 pixels per inch. It has an aspect ratio of 16:10 and offers a brightness level of 500 nits (typical) for clear visibility. The display is equipped with an anti-smudge coating and is a touchscreen and supports USI 2.0 stylus pens for precise input and provides a full 24-bit depth, enabling a vibrant and accurate representation of 16 million colours.
Performance and storage
Google Pixel Tablet is powered by the Google Tensor G2 chipset, built on a 5nm process. It includes a Titan M2 security coprocessor which is a separate physical processor to ensure security in the tablet. The CPU configuration consists of an octa-core setup, with 2×2.85 GHz Cortex-X1 cores for high-performance tasks, 2×2.35 GHz Cortex-A78 cores for balanced performance, and 4×1.80 GHz Cortex-A55 cores for power efficiency and a Mali-G710 MP7 GPU for graphics processing. It runs on the Android 13 operating system, providing the latest features and updates from Google.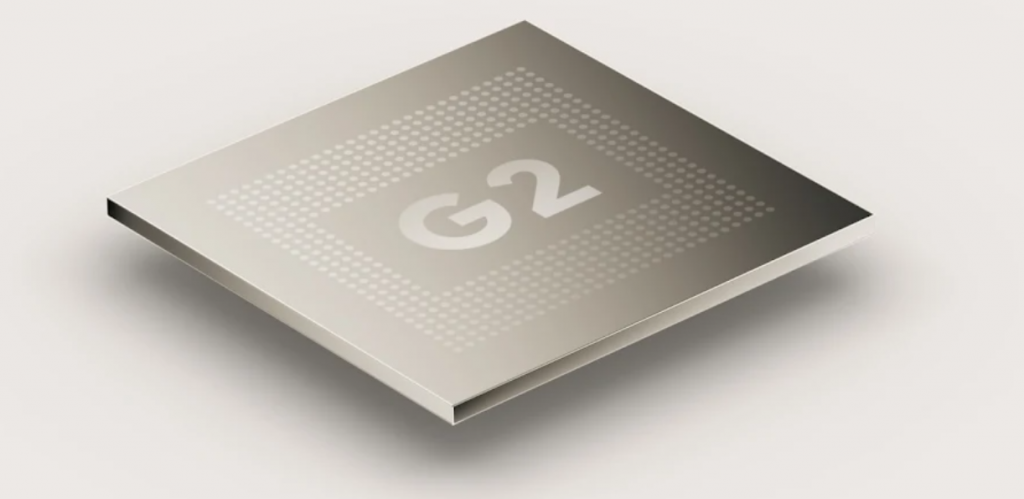 Pixel Tablet has one RAM option of 8GB, paired with two storage options, 128GB and 256GB.
Google dock
Google Pixel Tablet comes along with a charging speaker dock in the box which makes the tablet perfect for the home. The dock has four pins attached to the tablet and also has four pins on the back and charges the tablet. The dock is also a speaker which amplifies the sound much better.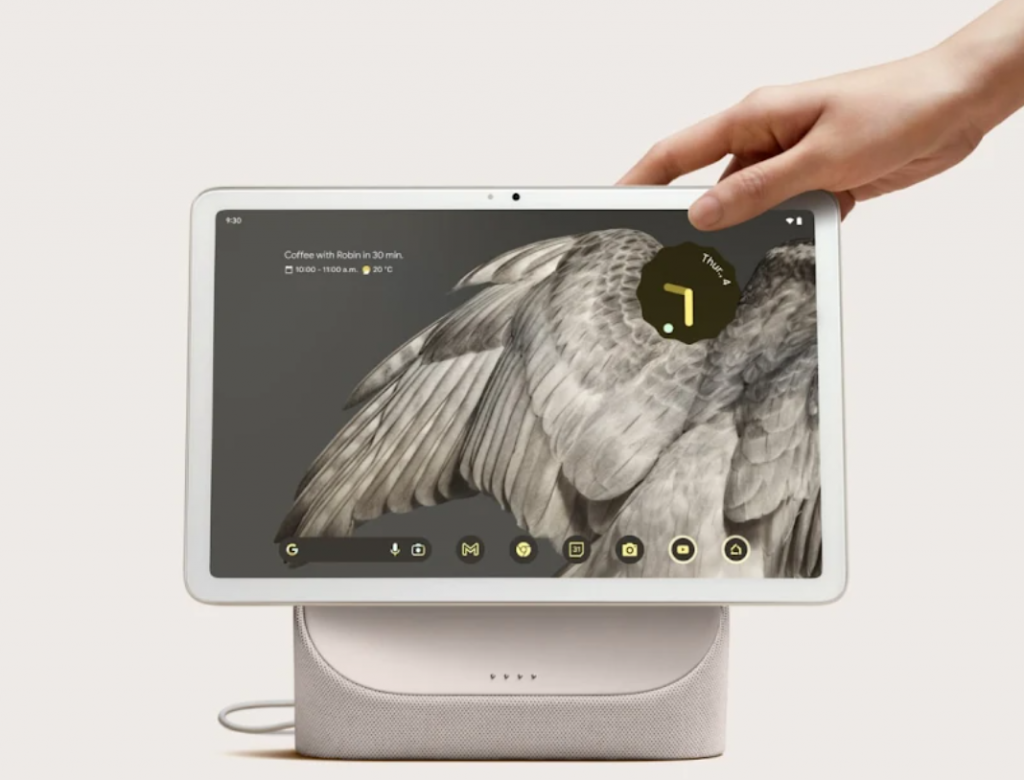 When on the dock, Pixel Tablet has the hub mode where the tablet is locked and docked – like a digital photo frame, smart home controls and hands-free help from Google Assistant. The dock also acts as a perfect setup for video calls and streaming. When the tablet is kept on the dock, it also works as a picture frame along with various other options such as time, date and weather to choose from.

When the tablet is kept most of the time on the dock, it does not have the problem of charging so it can be ready when you need it. It also adds an aesthetic look to your living space.
Camera
Google Pixel has a single 8MP camera on the back. It includes features such as a magic eraser for removing unwanted objects from photos, photo unblur for enhancing image clarity, long exposure for capturing light trails or low-light scenes, and panorama for capturing wide-angle shots. It also offers manual white balancing for precise colour adjustments, a locked folder for securing private photos, a night sight for improved low-light photography, and a top shot for capturing the best moments from a series of shots and can record 1080p videos at 30fps.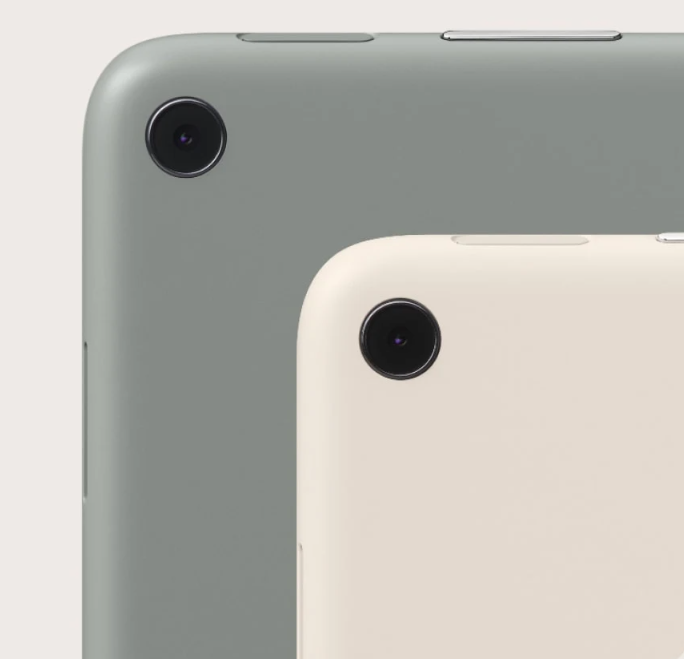 The front camera of the tablet has an 8MP resolution and is designed for video calls and video recording. It supports 1080p video recording at 30 frames per second, ensuring high-quality video capture. The tablet also comes with Google Meet pre-installed, providing a seamless video conferencing experience and speech enhancement technology, which improves audio clarity during video calls and recordings, making conversations more clear and intelligible.
Battery and others
Google Pixel Fold is equipped with a built-in 27-watt-hour battery offering up to 12 hours of video streaming on a single charge. Charging can be done using the included charging speaker dock or a USB-C® charger, offering flexibility and convenience in charging options.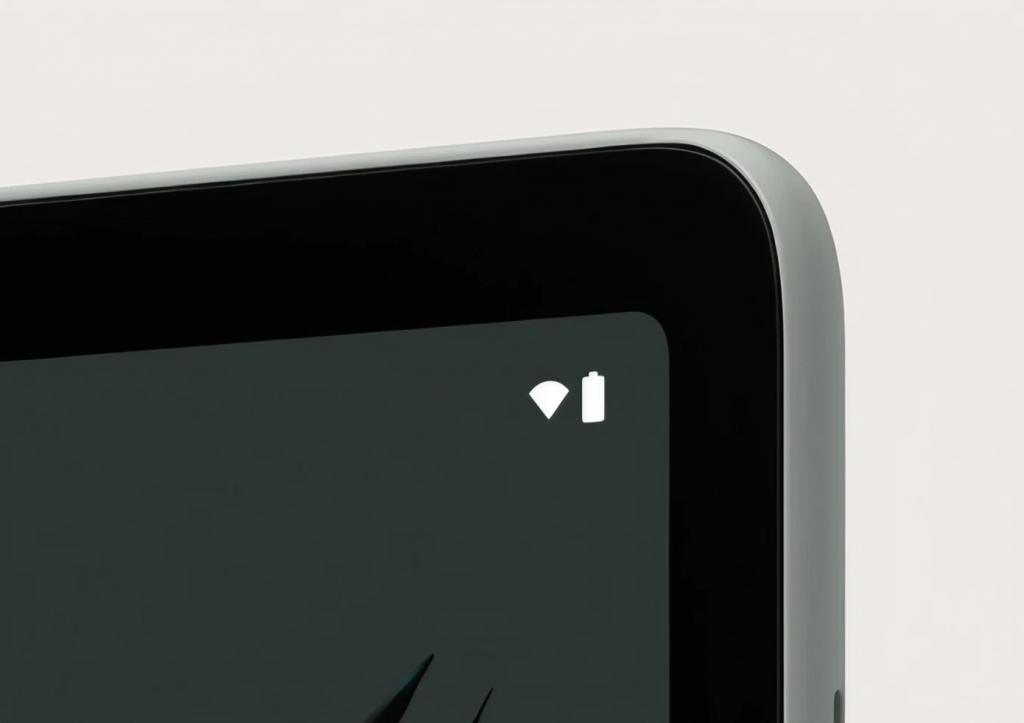 For authentication and security, Pixel Tablet provides multiple options, including fingerprint unlocks using the power button fingerprint sensor, as well as traditional methods like pattern, PIN, and password. In terms of sensors, the tablet features an ambient light sensor for automatic adjustment of screen brightness, an accelerometer for detecting device orientation and motion, a gyroscope for more accurate motion tracking, a magnetometer for compass functionality, and a hall sensor for detecting the presence of magnetic fields.
It has four speakers which enhance the quality of audio, which can be further enhanced using the dock.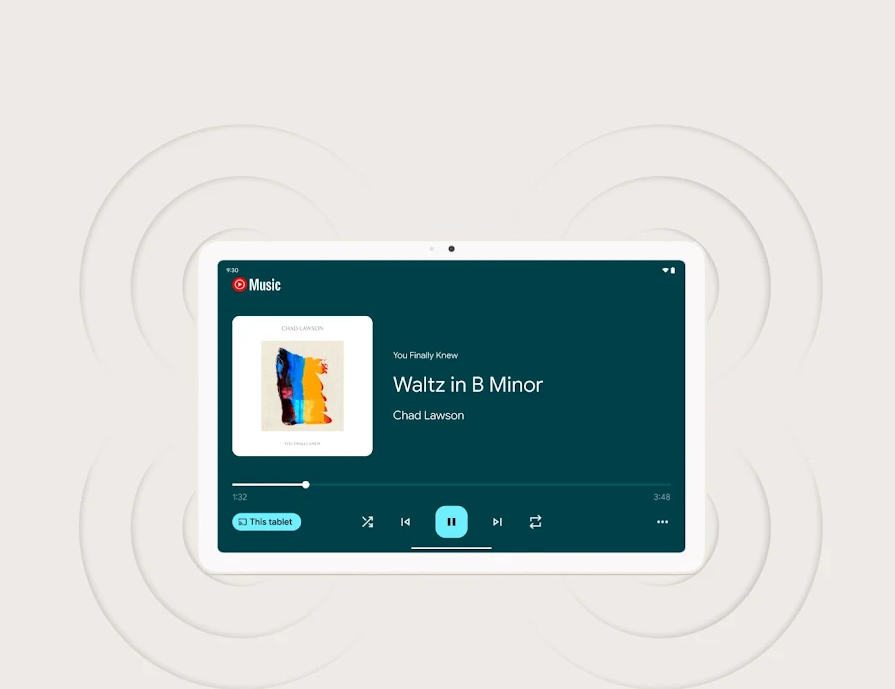 Pixel Tablet includes standard buttons such as the power button and volume controls for easy operation. It also incorporates a USB® Type-C 3.2 Gen 1 port for charging and data transfer, along with a 4-pin dock that enables charging, data transfer, and audio output functionalities.
Pixel Tablet is available in two colours: porcelain and hazel.
The prices of Google Pixel Tablet are expected to be Rs 85,000 for the 8/128GB option and Rs 100,000 for the 8/256gb option.