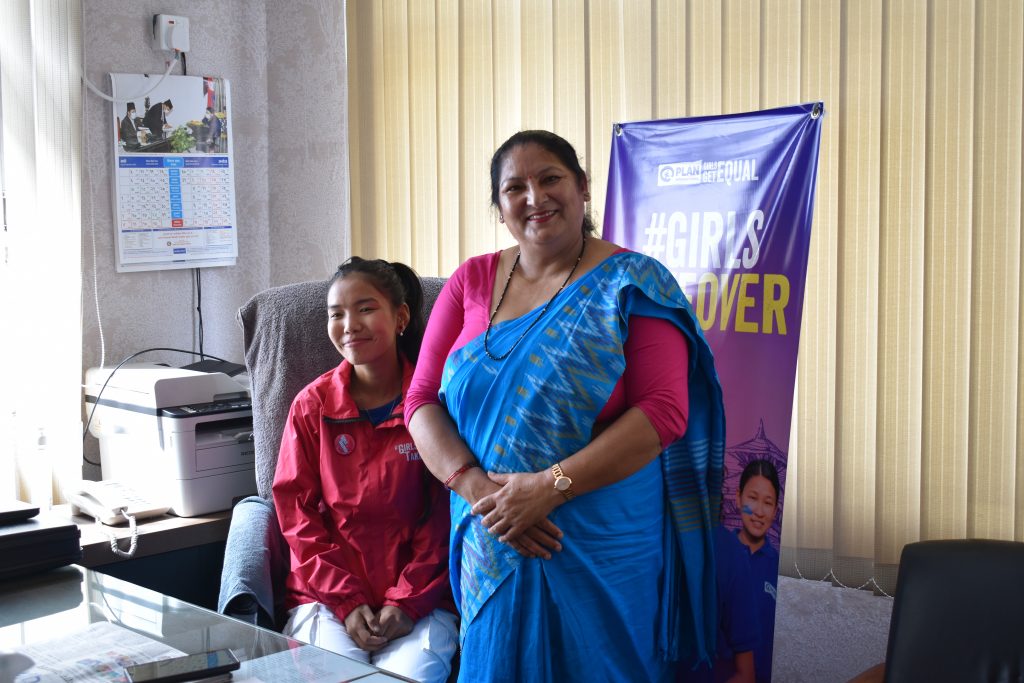 Kathmandu, October 11
On the occasion of International Day of the Girl Child (IDG), Pramila Syangten, 19, a resident of Sindhuli, has taken up the position of member-secretary of the National Child Rights Council for a day.
As a part of the #GirlsTakeOver campaign, Syangten and 100 other girls took over the leadership positions of various organisations across the country.
At an event hosted by Plan International Nepal and Hami DajuVai, member secretary of the National Child Rights Council, Indra Devi Dhakal said such initiatives were important in a country where men took up all major positions.
"We have to do a lot to ensure the rights of women in the country. We talk a lot but we don't have the laws to support women," Dhakal said. "We needed campaigns like these to give young girls the opportunity to see how things work so they can work hard to get into these leadership positions."
Director of Plan International, Ram Kishan, said they came up with the #GirlsTakeOver initiative to understand the mindset of young girls which is often overlooked.
"We hope this will help change the thinking of different organisations when it comes to young girls," he said.
Likewise, Samikshya Dahal took over the position of the CEO of SDG Studio, a media advocacy group for the SDGs, as a part of the #GirlsTakeOver campaign on the occasion today.
As the CEO, she instructed the team members to integrate the political rights of girl children and young girls into its programs, plans and policies.
Last year, girls from Kalikot, Jumla, Sindhuli, Banke, Bardiya and Makawanpur had taken up the positions of mayor and deputy mayor for a day.