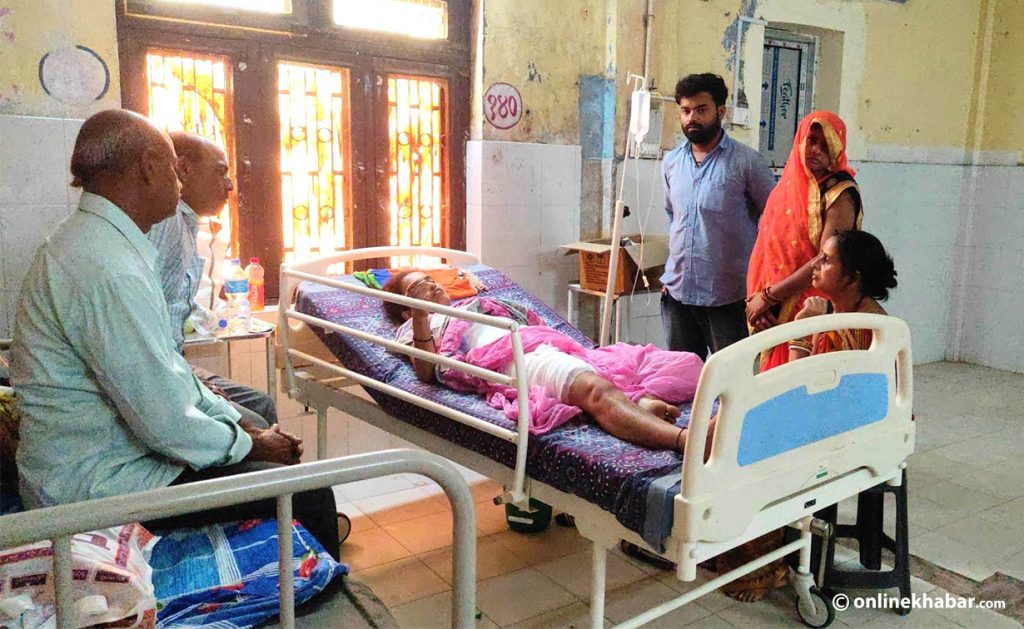 Janakpurdham, April 21
A woman from Janakpur in the Dhanusha district of Madhesh has been injured allegedly after her family members put her on fire over a dowry dispute.
Shweta Jha (28), a resident of Devpura Rupaitha, Janakpurdham-20, says her husband Rajeev and father-in-law Shiva Shankar among others put her on fire after beating black and blue.
Currently undergoing treatment at the Janakpurdham Provincial Hospital, Jha says, "It has been 10 years since we were married, but they said my parents had yet to give them three tola gold committed before the wedding."
According to her, the incident took place on April 14, the Nepali New Year's Day.
After knowing about the incident, her parents came to Janakpur from Bihar of India and admitted her to the hospital.
DSP Bed Prasad Gautam, the District Police Office spokesperson, says no official complaint has been filed about the case yet. However, the law enforcers have launched an investigation based on other sources, he maintains.