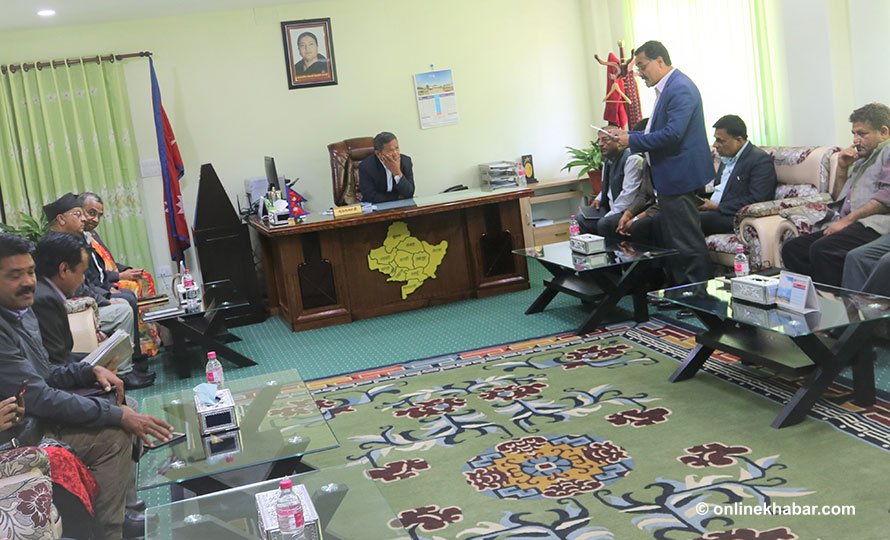 Pokhara, April 3
Officials of local governments in Gandaki Province have demanded that they be authorised to handle infrastructure development projects which have an investment of less than Rs 5 million.
They have complained that they could not show their performance as federal and provincial governments also engaged themselves in small scale projects.
Baikuntha Neupane, Mayor of Byas Municipality in Tanahun district, for example informs that federal, provincial and local governments allocated Rs 10 million each for the Damauli-Chhabdi road project. Now, the three governments have divided the road into three sections.
Concluding that lack of coordination among three layers of the government resulted in various problems, mayors of various municipalities submitted a memorandum to the Chief Minister Prithvi Subba Gurung on Tuesday.
They have also demanded that the provincial government carry out its activities through local governments.
In response, the Chief Minister said the three layers of the government could have different priorities, but they should work for the same objectives.
He also complained that some local units did not support the provincial government while formulating the last annual plan.