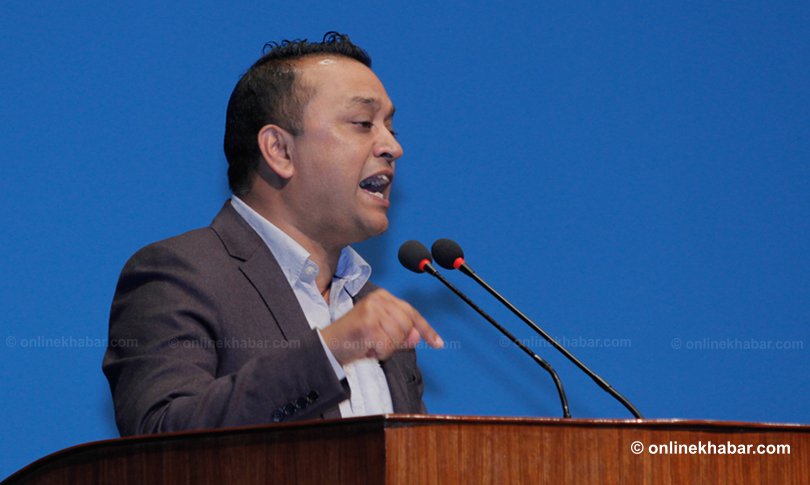 Kathmandu, May 11
Nepali Congress lawmaker Gagan Thapa has recited a poem in the House of Representatives on Monday, satirising the inefficiency of Prime Minister KP Sharma Oli.
Recently, the prime minister's advisors had shared Oli's two poems on social media at the time when the government was under fire as it failed to address concerns of many Nepalis abroad calling for repatriation amidst the Covid-19 economic crisis. In the meantime, the opponents have also been questioning why the government could not stop India from constructing a road in the disputed land though it was informed of that.
In this context, Thapa today recited the satiric piece in which the speaker feels lucky to have a leader like the prime minister because he has solved all problems of the country.