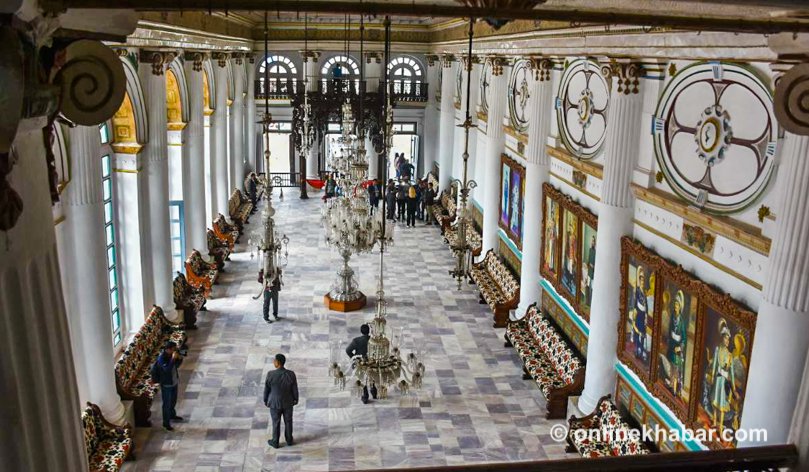 Kathmandu, November 27
The historic Gaddi Baithak, a part of the Basantapur (Hanumandhoka) Durbar Square, has been open to the public after its restoration following its destruction during the 2015 earthquake.
The United States government through the Ambassadors Fund for Cultural Preservation had sponsored the restoration project.
During a special function organised at Hanumandhoka on Tuesday, Minister for Culture, Tourism and Civil Aviation Yogesh Bhattarai and US Ambassador to Nepal Randy Berry announced the opening to the public.
Speaking at the function, minister Bhattarai said the Gaddi Baithak would now be considered a part of the Hanumandhoka Museum so that visitors can regularly come to the place and it would also support its regular maintenance.
Likewise, Berry hoped that the opening of the Baithak to the public would also help the government boost the Visit Nepal Year 2020 campaign.