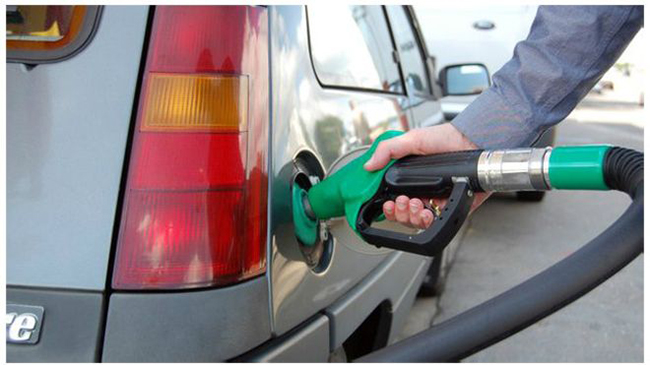 Kathmandu, May 29
The prices of petroleum products will not go up immediately despite the KP Oli government's decision to impose on customers infrastructure tax of Rs 5/litre on purchase of petrol, diesel and aviation fuel (air turbine fuel). The budget for the fiscal year 2073-74, presented to the Parliament on Saturday, states that the government will slap the tax that will go towards the construction of the 1200-MW Budhi Gandaki hydropower project.
However, the Nepal Oil Corporation, the state-run oil monopoly, says fuel prices will not go up immediately. NOC Spokesperson Mukunda Ghimire told Onlinekhabar: We will pay this sum to the government from current profit. Fuel prices will not increase immediately. While preparing the budget, the Ministry of Finance had held consultations with the NOC on the possibility of imposing this tax. According to a source, the fuel monopoly had agreed on imposing the tax in a way that will not affect the customers. In his budget speech, Finance Minister Poudel had also proposed imposing the tax without affecting the customers.
Despite the tax, customers will be able to purchase petrol and diesel for Rs 99/litre and Rs 75/litre. Currently, NOC is purchasing petrol from the Indian Oil Corporation at the rate of Rs 42.06/litre.
The NOC sells petrol to customers by imposing revenue tax of Rs 31.13, apart from imposing separate taxes for infrastructure development and debt repayment, among others. With the imposition of the five-rupee tax, NOC profit on the sale of petrol/litre will come down to around Rs 5 from Rs 10.
NOC itself imposes infrastructure tax of around Rs 4/litre on the sale of petrol, diesel and ATF, in the name of increasing the capacity of NOC depots. But capacity upgradation project has not even begun.
NOC is purchasing diesel from IOC for Rs 41.64/litre. It is selling the same at the rate of Rs 75/litre by imposing different taxes on the customers. Currently, IOC is making Rs 5.42/litre from diesel sale.  With the imposition of the new tax, profit from diesel sale will come down to Re 1/litre. The Rs 5 tax will affect the oil monopoly's plans to repay all of its debts within three months.
In the event of oil price hike, NOC will increase fuel prices by including the Rs 5 tax.
In the long run, it appears, customers will have to shell out Rs 5/litre extra while purchasing petroleum products save kerosene.