That the government need to spend more than Rs 2 billion to complete Melamchi Drinking Water Supply Project has been featured in some newspapers along with news of Biratnagar being made Province 1 capital.
Upendra Yadav and Baburam Bhattarai unveiling their new party have also been given importance in today's national dailies.
Important
Further Rs 2.5 billion needed to complete Melamchi project
Republica and Annapurna Post report that an additional Rs 2.5 billion will be needed to complete the remaining work (5 per cent) of the Melamchi Drinking Water Project. However, experts add that that cost could have been avoided had the project's board paid Rs 360 million to Italian contractors CMC.
A board meeting of the Melamchi Development Committee two weeks ago decided to complete the remaining tasks of the project through fast track contracting and domestic civil contractors, but Minister for Water Supply Bina Magar has not yet tabled the proposal at the Cabinet.
The board recommended to the Minister to bring the matter up at the Cabinet for a special decision so that the project could be completed at the earliest possible. This was the mode for contract award suggested by two parliamentary committees in January after meeting with the minister and project officials.
Biratnagar declared Province 1 capital
Naya Patrika, The Himalayan Times and Kantipur report the a Provincial Assembly meeting held here on Monday endorsed with two-thirds majority the proposal that Biratnagar be named the permanent capital of Province 1. Following the endorsement of the proposal tabled by ruling NCP, Speaker Pradip Kumar Bhandari made the formal announcement declaring Biratnagar as the permanent capital of Province 1. The ruling party had proposed that Biratnagar be declared the headquarters, stipulating that the structures for legislative, executive and other offices would be developed in the greater Biratnagar region.
Ignored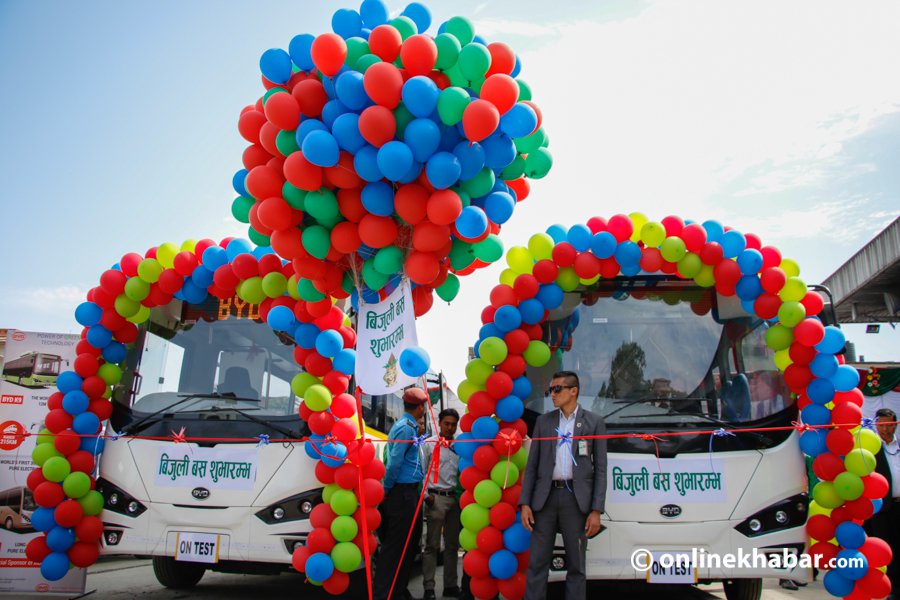 Unfavourable policies hit operation of EVs
The Himalayan Times reports that lack of proper government policies and laws has put operators of public electric vehicles in a jam. Government officials attributed the delay in formulating policies to lack of expertise. Spokesperson of the Transport Ministry said that more homework was needed before formulating policies a law. On the other hand, many transport entrepreneurs who have already bought electric buses fear for their investments.
Five-year-old dies after hospital negligence
The Kathmandu Post and The Himalayan Times report that a five-year-old girl died on Monday morning after doctors at Shahid Gangalal National Heart Centre allegedly transfused her with wrong blood group while conducting heart surgery.
Akriti Kumari Shah from Sarlahi had 'O positive' blood group, but she was transfused with 'A positive' blood group during surgery. Akriti had a heart ailment (double-chamber right ventricle) since birth. She was admitted to the hospital on April 26 and doctors suggested surgery. However, Akriti's parents were not allowed to see their daughter for one week after her surgery.
Jotendra Sharma, executive director at the hospital, said the probe committee had been formed to investigate the cause of Akriti's death. He claimed that Akriti underwent a complicated open heart surgery. He said it was the duty of lab technicians to match blood group, not surgeons'. He said patients in such surgeries were tranquillised for at least two days. He said the probe would show who was at fault.
Lot of work needed before Nepal can use Chinese land and seaports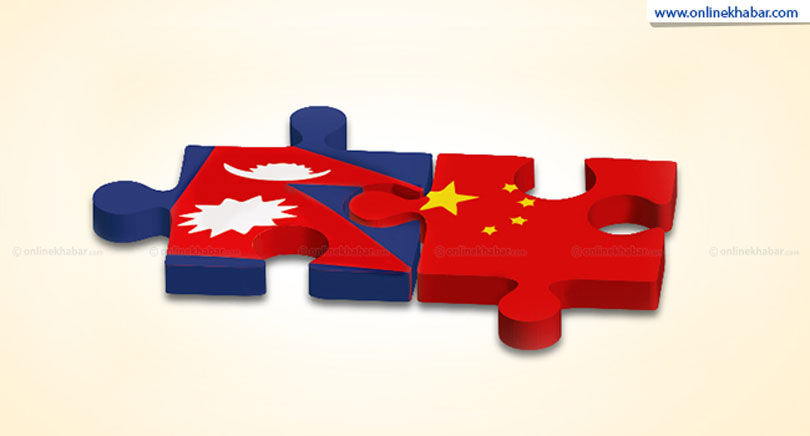 The Kathmandu Post reports that officials and experts say it is a long way to go before Nepal can start using the Chinese sea and land ports.
Rabi Shankar Sainju, a joint-secretary at the Ministry of Commerce who played a key role in finalising the text of the protocol with the Chinese side, said a lot of homework and preparation would be required on the Nepali side to fully implement the protocol.
As per the protocol agreement, Nepal can use the Chinese sea ports in Tianjin, Shenzhen, Lianyungang and Zhanjiang and land ports in Lanzhou, Lhasa and Shigatse–for third-country export and import. It will also allow Nepal to carry out export and import through six dedicated transit points between Nepal and China. But currently only one border point–Rasuwagadhi–is in operation.
Interesting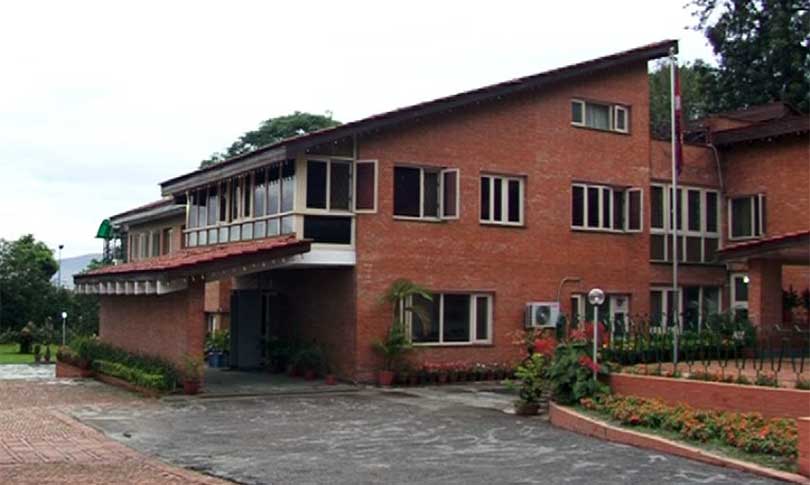 Powerful commission formed to take back encroached land
Naya Patrika reports that the government has formed a powerful commission to investigate and take back encroached government land from individuals. The four member commission will be led by former Supreme Court justice Mohan Mani Bhattarai.
17000 ropani temple's land sold to individuals
Kantipur reports that over 17,000 ropani land of the Ugratara Temple in Dadeldhura has been sold off to individuals. The temple during the panchyat era have more than 17,000 ropani land but now it only has 180 ropani land under its name. The encroachment started after government officials and stakeholders stopped looking into the matter.
Writ filed against a judge for being incapable
Kantipur reports that a write has been filed against Supreme Court judge Manoj Kumar Sharma labelling him as incapable of making the right decisions. The writ has been filed by by senior advocate Shambhu Thapa. Thapa in his petition, that names the Judicial Council as defendant, has argued that he has not practiced continuously to meet qualifications to become SC justice and also does not have the five-year experience as additional justice of Appellate Court.
---
Published on May 7th, Tuesday, 2019 10:08 AM
---
Download Onlinekhabar App. Android click here & IOS click here . Keep in touch with us on Facebook, Twitter & YouTube.