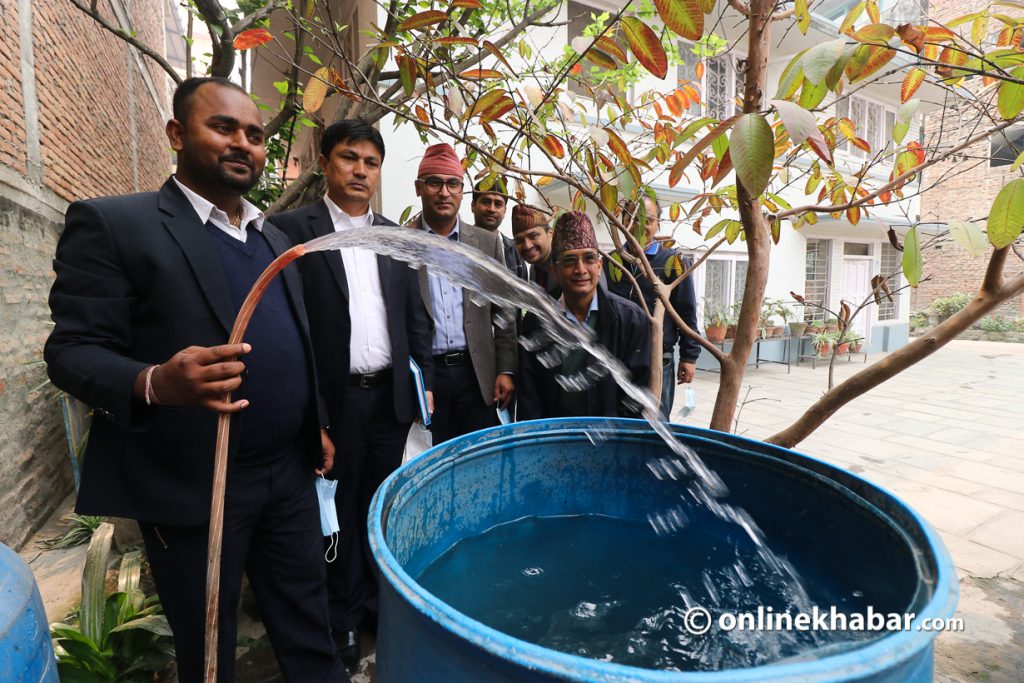 Kathmandu, December 9
Water distribution of the Melamchi Water Supply Project, which was closed during the rainy season, has resumed from Friday (today).
Water Supply Minister Umakanta Chaudhary started the water distribution from Mahankal-based Kathmandu Upatyaka Khanepani Limited (KUKL) station.
According to Kamal Raj Shrestha, the executive director of Melamchi Water Supply Project, the project has a plan to distribute water for six consecutive months from today.
Melamchi water was first distributed in Kathmandu in March 2021. However, water distribution was stopped after the flood and landslides in the Melamchi river which caused major damage to the project sites during the 2021 monsoon.
Melamchi water was distributed for the second time in April this year after maintenance. But with the onset of monsoon, it was stopped again.
According to the KUKL, there is a plan to distribute 100 million litres of water in Kathmandu valley now and 170 million litres later.