Major English and Nepali broadsheet newspapers published from Kathmandu on Monday have given the priority to the third phase of local level elections that is being held in eight districts of Province 2 today. Likewise, the endorsement of the bill on benefits of former VIPs at a sub-committee in House, and Nepal's victory over Hong Kong in the final of ACC U-19 Asia Cup Qualifiers-Eastern Region have also received prominence.
The controversy surrounding Nepal Oil Corporation Executive Director Gopal Bahadur Khadka's involvement in the alleged embezzlement while procuring land in different parts of the country to build petroleum storage facilities has also been prioritised by many newspapers.
Important
Cabinet may sack Khadka today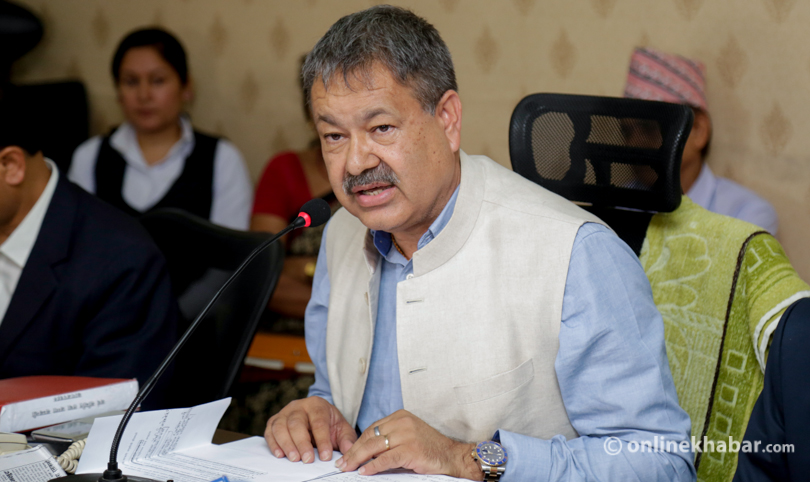 A Cabinet meeting has been called for Monday and it may sack the embattled chief of Nepal Oil Corporation Gopal Bahadur Khadka, reports Republica lead story.
Minister for Supplies Shiva Kumar Mandal informs that he will take the proposal to fire Khadka today, "I am working on the proposal to sack Khadka. The study reports prepared by the parliamentary committees and the ministry's own investigation are the supporting documents to sack him."
Meanwhile, Annapurna Post has reported that Khadka claimed he had already briefed the then Prime Minister Pushpa Kamal Dahal about the land purchase procedure and there was no anomaly.
"If I had adopted the procedure which was not transparent," he has been quoted in the reported, "The PM and the Ministry should have given suggestions for improvement. But, they did not."
Ignored
Stakeholders fear more invalid votes in Province 2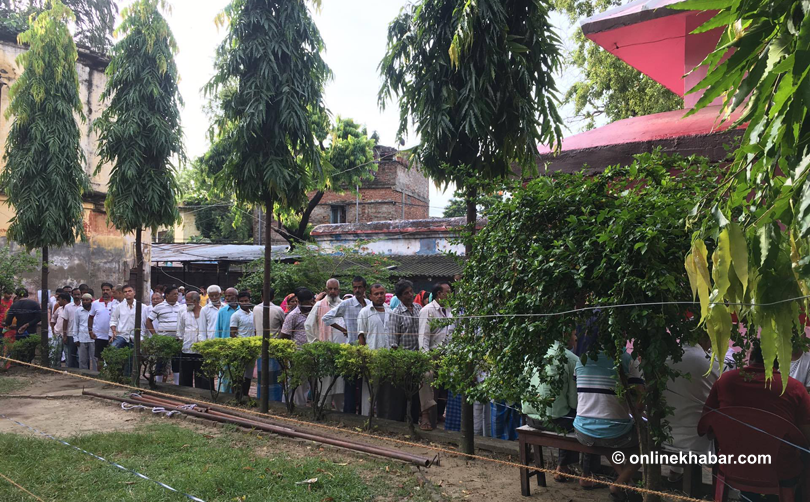 As more than 2.5 million people are casting their votes under the third phase of local level elections in Province 2 today, stakeholders have feared that the number of invalid votes in this region might go up, reports The Kathmandu Post.
Invalid votes in the eight Terai districts, which now form Province 2, were higher than elsewhere during the two Constituent Assembly elections in 2008 and 2013, the report says. It quotes former Chief Election Commissioner Surya Prasad Shrestha as saying that there could be a higher share of invalid votes in Province 2 this time around as the Commission had failed to make voter education effective. The recent floods and inundation in the plains had also hampered efforts to reach out to voters with sample ballot papers, the report reads.
Seven Rohingyas blocked from entering Nepal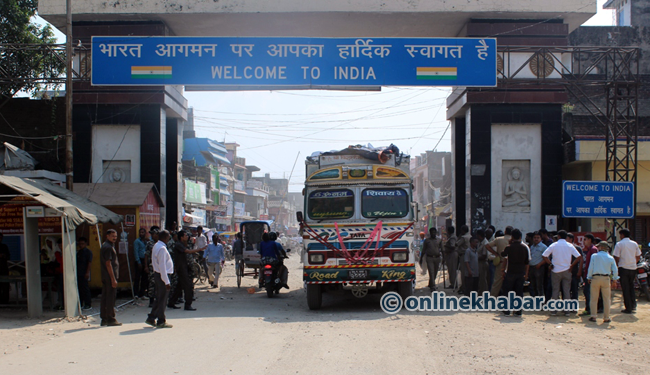 Nepal's Department of Immigration has recently blocked seven Rohingya people from entering Nepal, reports Annapurna Post. They were trying to enter Nepal via the Birgunj border point through Bangladesh and India, but officials at the Birgunj Immigration Office sent them back to India, the report informs.
Those made to return are 33 to 67 year old.
Earlier, Minister for Home Affairs Janardan Sharma had said the government would not allow Rohingyas to enter Nepal and send back those who had already entered here.
"They were coming to Kathmandu, but we did not allow as the journey was suspicious," says Department chief Deepak Kafle. Another official at the Birgunj Immigration Office says they were planning to visit Kathmandu to see their friends living there.
Interesting
Chitwan wild animals killed 144 persons in 14 years
At least 144 persons have been killed by wild animals of Chitwan National Park in past 14 years, reports Nagarik anchor story.
A female tiger, named Nangre Pothi, has so far killed more than 20 persons whereas an elephant, Dhrube Hatti, also devoured more than 15 persons. Recently, another elephant, named Ronaldo, killed an Indian tourist near the Elephant Breeding Cetre in Khorsor of the district, the report says.
Meanwhile, it has been found that people living nearby the park are developing more positive attitude toward the animals despite their attacks. "Concerned authorities of the government and national and international non-government organisations have taken initiatives to promote understanding between humans and wild animals," the report says.