Like in past few days, upcoming provincial and federal parliamentary elections scheduled for November 26 and December 7 have become the most prominent issue for all Nepali and English broadsheet dailies published from Kathmandu today as well. Most of the reports published in the front page are related to the elections. Whereas some reports focus on overall preparation of parties for the polls, some write-ups analyse a particular constituency. Some human interest stories have also been developed over the issue.
Important
Deuba says President can't reject government-approved ordinance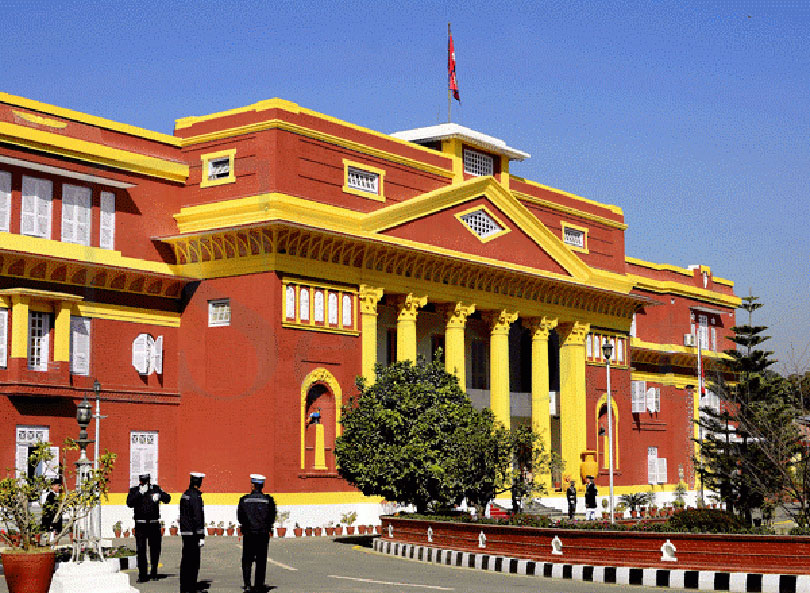 Prime Minister Sher Bahadur Deuba has said President Bidya Devi Bhandari cannot and should not reject the Medical Education Ordinance that the government has already approved and sent to the head of state for enactment, according to a story in Annapurna Post. He was responding to medical education reform activist Dr Govinda KC went to Baluwatar yesterday demanding the early enactment of ordinance.
Deuba also assured Dr KC that the bill would be enacted soon as he met President Bhandari few days ago to request the approval, reports Nagarik.
Meanwhile, Prime Minister Deuba has warned that he will fire Deputy Prime Minister and Minister for Education Gopal Man Shrestha, who is also one of the most senior loyalists of his camp in his party, reports Nagarik today. According to Naya Patrika, Deuba said he would oust Shrestha from the position if the Minister did not withdraw the letter he issued to a medical college to determine the capacity even knowing that the college did not have sufficient physical infrastructures to operate classes.
1,000 containers stranded in Kolkata
Kantipur's three-column lead story for the day says around 1,000 containers loaded with various goods to be sent to Nepal have been left stranded at Kolkata port as the two governments are yet to address some issues caused by the increase in quantity of imported goods. Consequently, Nepali traders have been forced to pay extra charges for occupying the space.
The report says the issues could be settled with the initiative of Nepal government, managers of Kolkata port and operators of Birgunj dry port; but all these sides have been ignoring the problem. The story quotes an official of the Birgunj Chamber of Commerce and Industry to say that Rs 5 billion is spent every year unnecessarily owing to the problem.
Former President of Nepal Freight Forwarders Association, Rajan Sharma, says around 600 containers bring goods for Nepal to the Kolkata port every week, but just around 300 pass. Of late, the containers have been unable to move freely for last one and half months since Dashain.
RJPN leaders not happy with Congress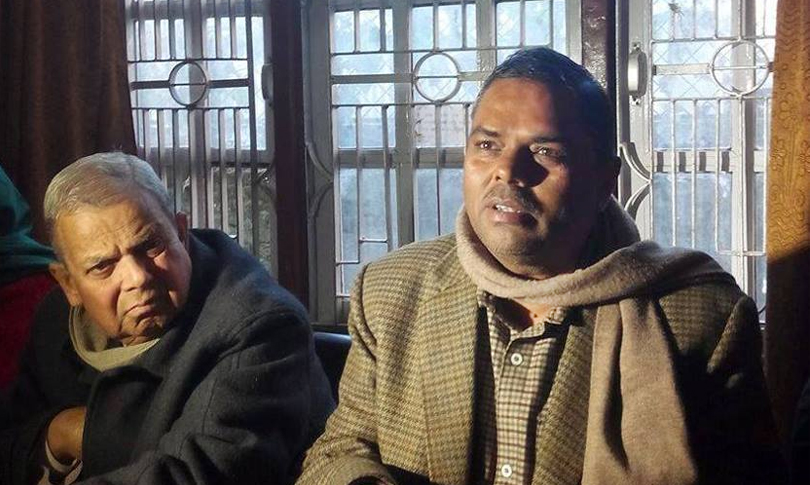 Gorkhapatra says some leaders of Rastriya Janata Party Nepal are not happy with the decision of Nepali Congress about extending support to the top leaders of RJPN and Federal Socialist Forum-Nepal, Mahantha Thakur and Upendra Yadav respectively, only. The report claims that the leaders want to the Congress party to support them as well.
On the other hand, the Congress is exerting pressure on RJPN leader Rajendra Mahato to withdraw his nominations and extend support to Congress leader Bimalendra Nidhi in return of the Congress' support extended to Thakur and Yadav. Mahato, however, is not in the mood to pull out, the report claims.
Ignored
Influential leaders in danger zone
Rajdhani lead story for the day reports that some influential leaders of major political parties are in danger zone in upcoming elections. While the leaders would file nominations in more than one constituency earlier if they thought they were not safe enough in a particular constituency, the constitution now bars them from doing so; the report says, adding the new provision might cost some leaders their parliamentary berth.
For example, Gorkha-2 will elect either Baburam Bhattarai or Narayan Kaji Shrestha. Though two leaders have almost equal contribution to Nepali politics, the next Parliament is sure to lose one. Likewise, in Kathmandu-4, Gagan Thapa of Nepali Congress and Rajan Bhattarai off CPN-UML are contesting and both of them are believed to be influential youth leaders in their respective parties with a lot of potentials.
East industrialists under 'donation terror'
Karobar's anchor story filed from Biratnagar of eastern Nepal says candidates aspiring for parliamentary positions have been found forcing industrialists of the region to give them 'donation' for the election campaigns; and hence the entrepreneurs are living under the state of terror.
President of Morang Trade Association Pawan Kumar Sarda has told the paper that a trader generally receives 50-60 calls a day from the candidates for donation while some leaders prefer to have a face-to-face meeting for the task. Sarda claims some traders have switched off their cell phones and gone incommunicado after they failed to resist the undue pressure for donations.
Madheshi activists oppose reservation for Khas Aryas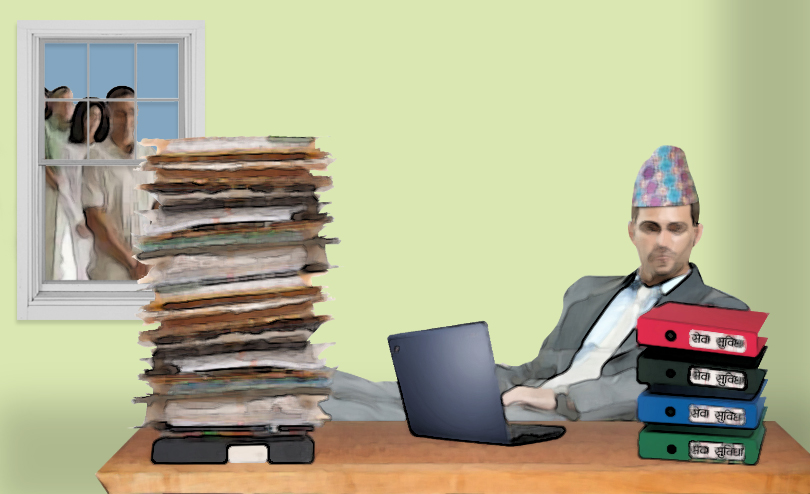 A draft of the bill on federal civil service has proposed that members of the Khas Arya (Bahun Chhetri) community too be provided with a reservation in the government service. Madheshi rights activists, however, have opposed the provision claiming it can dilute inclusion in the country's bureaucracy, reports The Himalayan Times in its lead story for the day.
The activists have argued that Khas Aryas already have dominated the sector and the reservation should aim at increasing the presence of those communities who are underrepresented in the state organs.
Interesting
NASA says 2,636 Nepalis 'flying to Mars' next year
The Himalayan Times reports that a total of 2 million and 429,807 people across the world have submitted their names to be included in a flight to Mars to begin from May next year. Of them, 2,636 are found to be Nepalis.
According to the report, the expedition is a part of the National Aeronautics and Space Administration (NASA)'s InSight (Interior Exploration using Seismic Investigations, Geodesy and Heat Transport) mission. The 728-day mission is set to begin on May 5, 2018. The mission is expected to land in Mars on November 26 the same year.