While you may think that Pathibhara, a deity revered by Hindus, only appeals to the devout, you'd be surprised to know that the distinct setting of Eastern Nepal and the diversity of landscapes and culture, make it a must-see for everyone. 
Located in Taplejung District, in the far-eastern region of the country, Pathibhara is one of those sites that can give you experiences vastly different from those provided by the regular tourist traps. Taking the road less-travelled can sometimes be more than fulfilling; after a trip to Pathibhara you'd understand.
.
1.
Kanchenjunga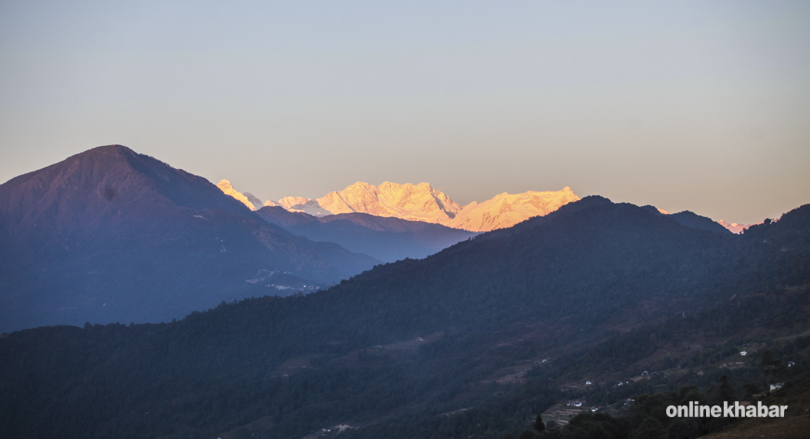 Mt. Kanchenjunga, as seen from Suketar during sunset.
The third highest mountain in the world, Kanchenjunga is the main highlight of the trip. After a short one-hour flight to Suketar, you are ready to enter the mountain's territory. You could also take a bus to Phungling, Taplejung's district headquarters, from where the temple is around 20 kilometers away.
At first sight, the eastern hills may seem similar any other hill in Nepal. Be patient, the region's charm will slowly but surely grow on you. 
2.
The Ride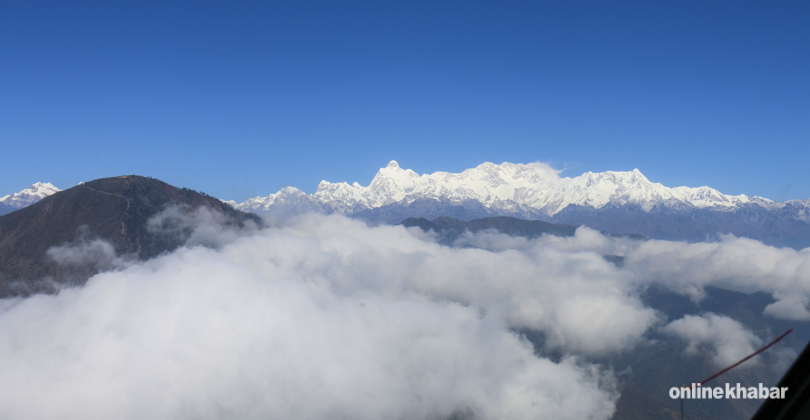 Mt. Kanchenjunga forms the backdrop of the Pathibhara hill. The temple complex is located at top of the hill.
A five hour ride on a four-wheeler will take you to the entry point of the temple. Then, a five-hour hike to the top starts. Along the trail, you will see the diversity of cultures that makes visiting the region, a distinct experience. Eastern Nepal is home to many ethnic communities.
Every once in a while, be sure to stop and soak in the surroundings. Mt. Kanchenjunga, Mt. Makalu and Mt. Kumbha Karna will smile at you.
3.
The temple's Bells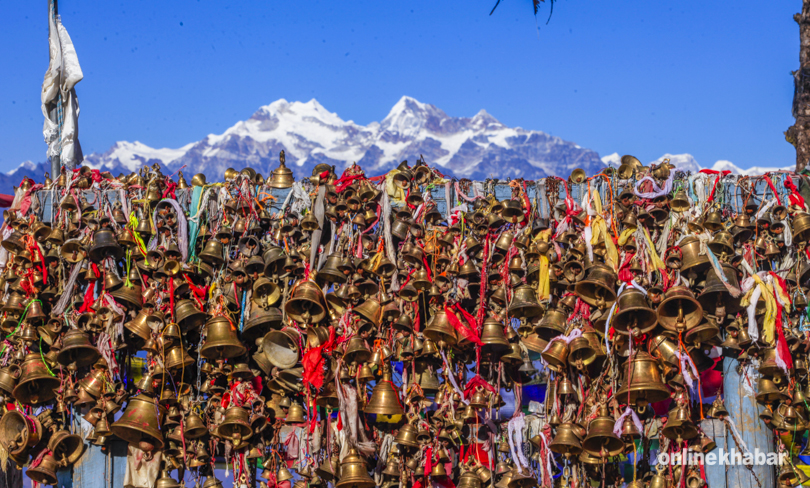 Bells hung by devotees, as a sign of reverence, at the temple premise.
When you reach the top, you will find the temple of the Goddess Pathibhara standing silently. It epitomises the collective faith and reverence of the devotees.
The sight makes for an interesting experience.
4.
The deity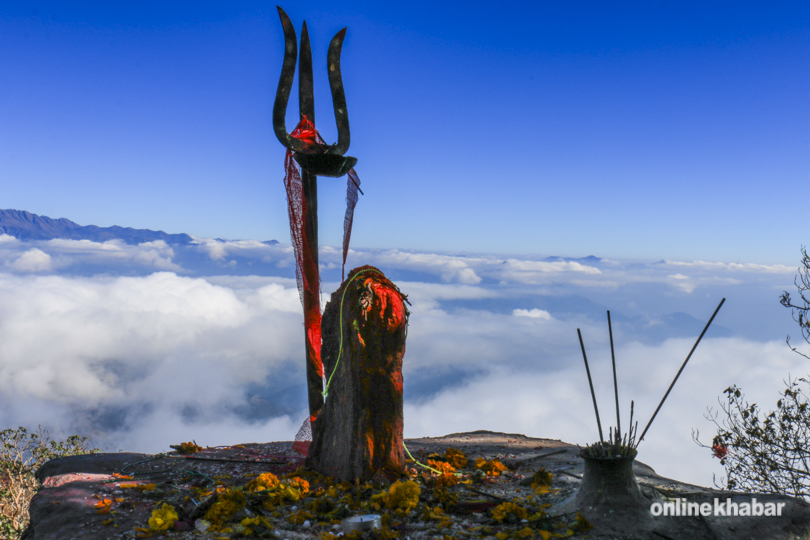 The temple complex towers over neighbouring hills, making it a perfect vantage point for looking beyond.
The deity is believed to have super powers. She looks after her devotees and protects them. The temple complex also makes for a perfect vantage point to take a sneak peek into the eastern Himalayas.
If you keep an open mind, the trek may become more than a journey.
View the location on map:
***
See also
The halcyon hues of Pokhara's World Peace Pagoda