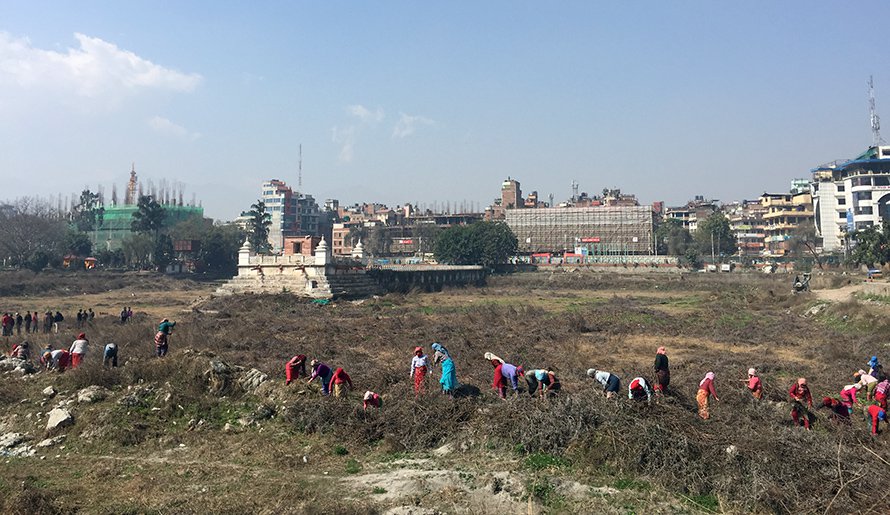 Kathmandu, March 4
The National Reconstruction Authority has assigned a user committee to reconstruct the historical Ranipokhari. The committee has begun the reconstruction works recently.
Earlier, the assignment was given to the Kathmandu Metropolitan City. After rounds of controversies, the NRA withdrew the assignment from the KMC and gave it to the user committee. The Cabinet last month had endorsed a proposal to let the NRA handle the reconstruction process.
The centuries-old structure was significantly damaged by the 2015 earthquake and its powerful aftershocks.
Now, the committee will reconstruct the historical pond using traditional technologies and construction materials, in its original Malla-era style, according to NRA CEO Sushil Gyewali.
The committee chairman Ajaya Sthapit says the committee will comply with the criteria set by the NRA in the reconstruction process.
Currently, the committee has mobilised 40 personnel for the reconstruction works. The number of workers will increase if necessary, according to him.
KMC Ward 1 chairman Bharat Lal Shrestha says his office will provide all necessary support for the historical pond's reconstruction.
The NRA informs that the user committee will reconstruct the base and walls of the pond whereas the Balgopaleshwar Temple will be reconstructed and decorated by some construction entrepreneurs.
Meanwhile, the NRA formed a monitoring and coordination committee to supervise the reconstruction works. NRA executive member Chandra Bahadur Shrestha heads the committee.