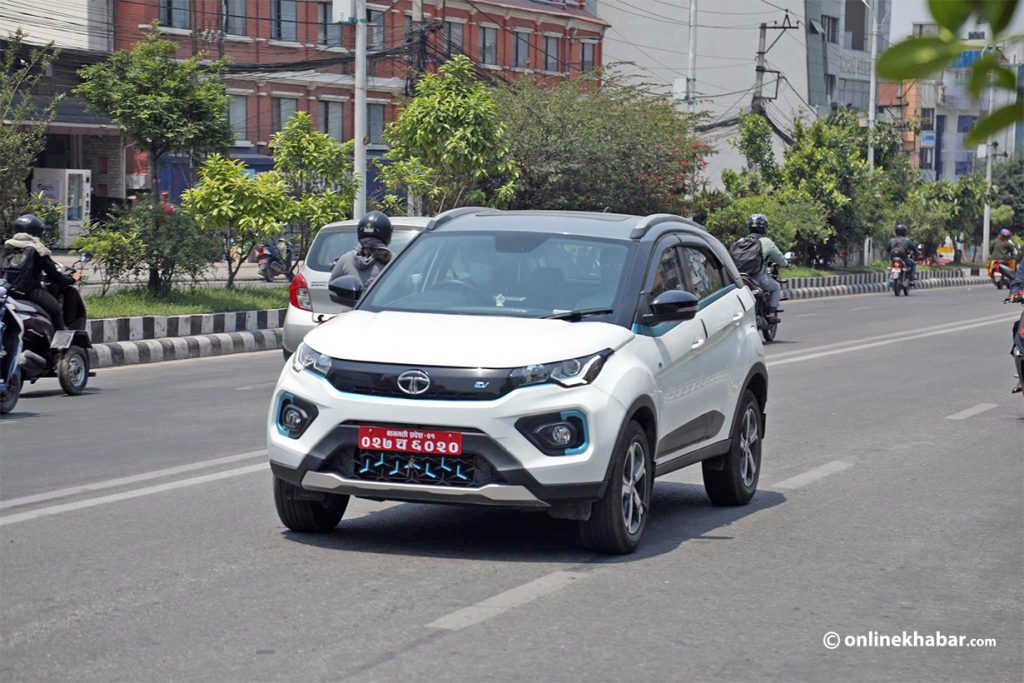 Chitwan's Sangam Sunar loves his electric vehicle (EV). Ever since he got it, he takes it everywhere he goes. While he does not feel as safe to travel long distances on it, his EV has become a part of his life.
"This is the best investment I've made in recent time. But I can see why people do not want to invest in it as we do not have a good infrastructure when it comes to electric vehicles in Nepal," says Sunar.
And he is right. People do not want to take their cars away from cities as they feel anxious due to the lack of charging stations. That is why Sudan Dhimal rarely takes his car out of Kathmandu.
"I love my car as it is great for the environment, but it just does not make sense to me to travel 200km on it," says Dhimal.
The two, like many others, were discouraged from buying an electric car given how quickly its battery dies along with its range. But the two bought it regardless and are reaping the rewards.
"When my battery dies in a decade, I am sure new technology will be there for me to use. You cannot be sceptical about things that are not under your control," says Sunar.
The battery issue is a known fact, but that has not deterred people from getting an EV as they believe it has more pros than cons.
"I spent over Rs 15,000 on fuel a month. Not I just have to charge it for one day and I'm sorted for an entire week. Life has become easy," says Sandesh Parajuli from Kathmandu. "Charging stations are being set up gradually in a few years. Things are going to be very easy for us."
The rise in the sale of electric vehicles in Nepal is evidence that people are buying into the EV revolution. This is beneficial for the country as the more EVs are bought in Nepal, the less fuel the country will have to import. But with infrastructure development in the electric vehicle sector going on at a snail's pace, the sector is missing out a lot, say experts.
EV sales surges
From August 2022 to December 2022, the government says, 3,100 four-wheelers were registered in Nepal. Out of that, 1,400 were EVs.
In nine-month of the current fiscal year, 2,451 electric four-wheelers have been imported into Nepal. Last year during the same time period, 1,473 EVs were brought to Nepal. This is evidence of how its business has gone up in Nepal. 
If you look at imports of electric vehicles in Nepal, people are especially attracted towards cars with 100-kilowatt batteries. In the first nine months of the current fiscal year, 2,379 cars with 100-kilowatt batteries were imported into Nepal. This number is huge as only 65 cars with 100 to 200-kilowatt batteries and only seven cars with batteries above 200 kilowatts were imported into Nepal.
This is clear that people do not want to buy electric cars where taxes are high.
Rajan Rayamajhi, the chairperson of Thee Go, says the last two fiscal years have seen a huge rise in the imports of electric vehicles in Nepal. He says that over 15,000, two-wheelers, three-wheelers and four-wheelers have been brought into the country during this period and that it is a positive sign for the country.
The use of three-wheeler EVs is growing outside the capital while the country has not been able to tap into the potential of two-wheeler EVs as its cost is too high for a country like Nepal.
"The cost is coming down so I think things will look good in a few year's time," says Rayamajhi.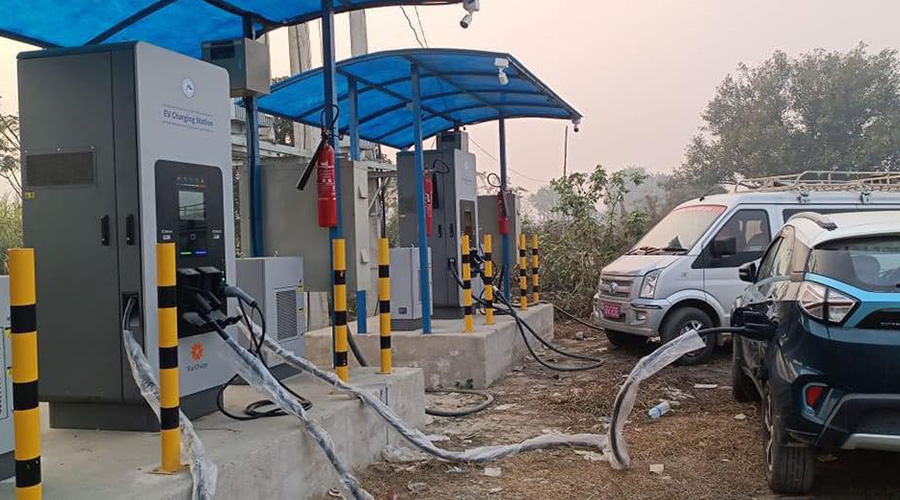 Although the attraction is increasing, many people are still hesitant to use electric vehicles in Nepal. According to Rayamajhi, there is a prevailing mentality that electric vehicles have a limited range and cannot go far on a single charge.
"EVs with better mileage and battery life are coming into the market. I firmly believe that better technology will help us with that," he says.
According to Rayamajhi, people do not realise the low maintenance cost of an EV compared to petrol or diesel cars. An EV does not have as many parts as a petrol or diesel car does and rarely does one have to replace them. But questions are always raised about its battery life and infrastructure within the country.
"Yes, we have to replace the battery entirely and it is expensive to do so. But we will have batteries that will last us 20 years. We need to trust the technology," says Rayamajhi.
According to him, many developing countries are investing in infrastructure keeping in mind the growing demand for EVs and adds it was time Nepal did the same.
Ongoing promotions
Currently, Nepal Electricity Authority (NEA) is establishing 51 charging stations and preparing for 10 more. Apart from that, the official selling companies of brands such as Thee Go, BYD, MG, Hyundai, Kia and Tata are also setting up charging stations on highways and cities to promote electric vehicles in Nepal.
According to the NEA chief Kul Man Ghising, the private sector is gradually being encouraged to set up more charging stations. "We are providing electricity to charging stations at a concessional rate. We want people and the government both to use EVs."
To promote more electric vehicles in Nepal's public sector, the NEA has decided to only buy EVs from now on. Some of the vehicle drivers of the authority were reluctant to drive electric vehicles in the beginning as they could not cheat by showing extra fuel expense. But Ghising has been adamant, which has been a boon as this shows how the government can cut costs.
Rayamajhi, from Thee Go, says the government creating an eco-system and developing EV infrastructure will give people the confidence to buy EVs.
"We need a lot of investment in charging stations. The government and the private sector need to work on this together," says Rayamajhi.
According to experts, the country also needs to produce human resources that are capable of providing services like maintenance and servicing.
Kathmandu University professor Bhim Prasad Shrestha says that the country is in dire need of human resources who can operate and maintain electric vehicles in Nepal. According to him, the human resource currently being prepared in technical schools is based on old knowledge of EV technology, so the government and private sectors need to make sure these people evolve too.
An EV's after-sales services are also weak. When an electric vehicle gets any technical, it is impossible to repair it in a local workshop. This is a major challenge when it comes to EVs in the country.
That said, people still continue to question if an EV can go uphill, if it can be driven to Lo Manthang or if it can be driven when it is raining.
"These questions will continue to be raised unless we in the private sector do not educate the masses about electric vehicles in Nepal," says Rayamajhi.
EV revolution in public transport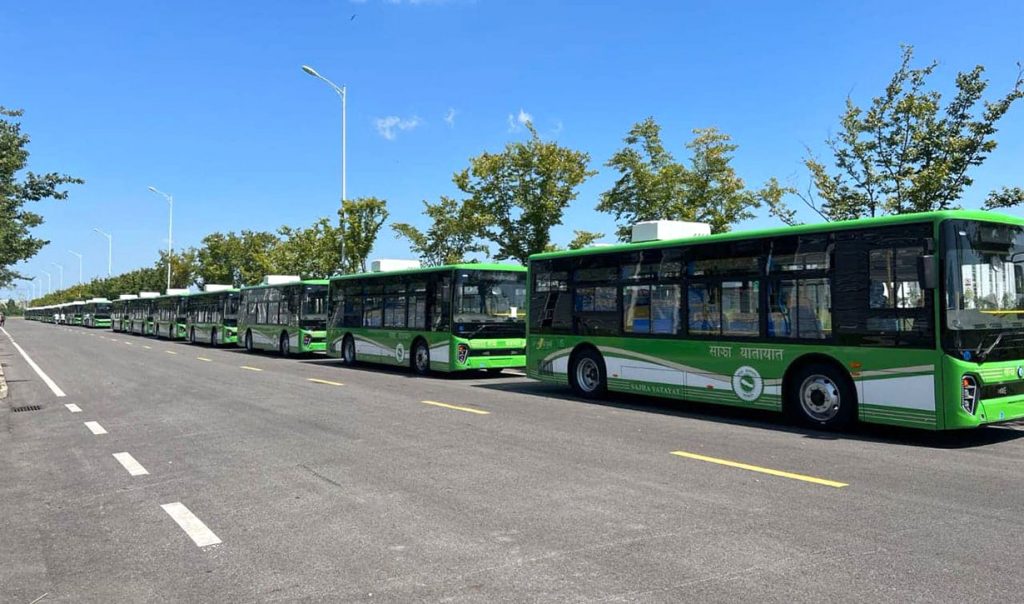 Many public transport companies are also switching to electric vehicles in Nepal. But due to the problem of range, its use is limited. A lot of small electric vans can be seen on the BP Highway. With businesses realising cheap operation costs, the EV vans are also seen in Nepalgunj, Surkhet, Birgunj, Dhangadi and Mahendranagar.
Along with Kathmandu, electric buses are also providing local public transport services in Pokhara, Dang and Butwal. A study conducted by the private sector has shown that around 6,000 electric public vehicles can run on these routes. It is estimated that around 185 electric buses of CHTC, BAK, BYD and other companies are in public service along with DFSK, Joylong, KYC, and Photon microbuses on such routes.
According to an environmental organisation, Mission Zero Emission Nepal, 200 oil-powered vehicles consume diesel equivalent to Rs 5.55 billion in 20 years. These vehicles also emit 81.1 million kg of carbon by the time they reach their 20-year lifespan. Replacing these oil-power vehicles with electric vehicles in Nepal can reduce carbon emissions to zero by consuming only 15 per cent of electricity.
According to Mission Zero Emission, an electric bus in Sindhuli can charge a vehicle for a maximum of Rs 300 while a diesel vehicle plying that route will have to buy fuel worth Rs 4,000.
At present, due to a lack of awareness, political instability, insufficient research and infrastructure, lack of experts and poor road conditions, the use of electric vehicles in the public transport system has not increased as it should have. There is also the problem of banks not financing electric public vehicles.
Rayamajhi says all buses on the Kathmandu-Sindhuli route will switch to electric within two years if the loan is properly disbursed by banks.
According to him, policy contradictions such as different interpretations of tax rates, and EV parts being treated like diesel-petrol vehicles have also added to the problem.
"Growing acceptance of electric vehicles in Nepal, increased investment in infrastructure, separate government policies for EVs, environmental benefits, developments in technology and new opportunities created by EVs are the beacons of hope," says Rayamajhi. "If the government works to create a green environment, there is no doubt that the use of EVs will become easy and accessible in the future in Nepal."
Despite issues, the number of electric taxis has started to increase in Kathmandu valley. According to the Office of Small and Large Vehicles, 20 electric taxis have been registered and are in operation.
Meanwhile, the Bagmati provincial government has introduced a new policy that states all new taxis have to be electric.
Roadblocks from the government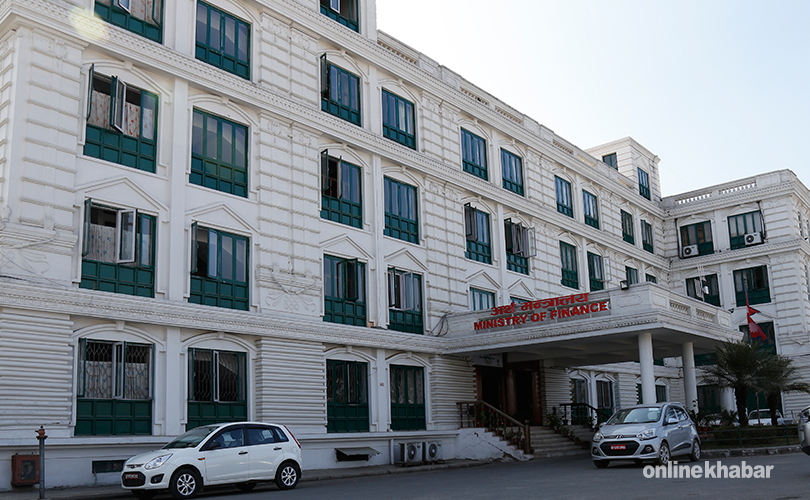 The government has said it will increase the use of electric vehicles in Nepal everywhere, but its tax and economic policies tell a different story. The Ministry of Finance is in the mood to gradually increase the tax rate on private electric vehicles.
According to an official of the Ministry, there is no possibility to reduce the tax on electric vehicles in Nepal in the next fiscal year. Instead, he says that due to the laxity of revenue collection seen this year, the tax on electric vehicles may increase, and electric vehicles will not enjoy the same tax exemptions as they do now.
"As import is going up, the ministry is thinking of raising the tax levied on it," says an official at the ministry.
In 2019/20, finance minister Yuba Raj Khatiwada increased the tax on EVs saying the rich were taking advantage of the tax exemption. The following year, the government reduced the tax rate and adopted a policy of giving more discounts to low-capacity electric vehicles and charging more tax on expensive ones.
But different ministries have different opinions on electric vehicles in Nepal. The Ministry of Energy, Water Resources and Irrigation wants to increase the use of electric vehicles to be a priority. Minister Shakti Basnet says that the maximum use of electric vehicles is not only important in terms of the economy but also in terms of the environment and human health.
Basnet says it is important for the country to use the electricity it produced.
"We can achieve two goals by promoting EVs," says Banset. "We can play a role in curbing air pollution and cut down the import of petroleum products."
Former Energy Secretary Anup Kumar Upadhyay says there should be an environment to promote two-wheeler electric vehicles in Nepal. He believes unless people who buy petrol two-wheelers do not switch to EVs, things will not change.
He says that the policy of promotion of electric vehicles in Nepal, which was introduced in the past with a view to long-term benefits, has failed due to the mindset of the government administrators who continue to run the country through taxes on petrol and diesel vehicles.
"Nepal has become a country without stable policy. But now it is time to bring EV-friendly policies and set up the infrastructure needed. Unless we do that, nothing will change in this country," says Upadhyay.
---
This story was translated from the original Nepali version and edited for clarity and length.