When Rajan Rayamajhi saw how people in Nepal rarely bought electric vehicles (EVs), he knew that there needed to be a change in mindset. He tried selling Kia Soul but quickly realised that people did not understand the importance of EVs in the country. He held a lot of discourses with EV traders in Nepal regarding establishing an ecosystem in the country. But, no one was interested. He was frustrated, but he still had a dream. That is how TheeGo, which literally means 'sustainable' in Nepali, was born.
He was into the solar and battery business and that took him to China in 2016. There, he saw the way EVs had evolved. He saw eclectic busses, SUVs, pickup trucks and lorries and that gave hope. Between 2017 and 2019, he went to China multiple times to do his research because he wanted to more than just bring cars; he wanted to build an ecosystem. It was only after he did his research that he formed TheeGo, a company that aims to promote sustainability.
"Going to China at the times that I did gave me hope and the confidence that what I saw in China could be possible here in Nepal too," says Rayamajhi, the chairperson of the group.
Since then, TheeGo has been bringing in affordable EVs in Nepal. These EVs are have been built in China, but with Nepal and its road condition in mind. Hence, all these vehicles are branded in Nepal as TheeGo. The company has small hatchbacks to pickups and what sets its apart from other EV traders is that it also brings commercial vehicles for the masses like electric vans and even full-fledged electric busses. Recently, it has also paired up with the Nepal Electricity Authority (NEA) to set up charging stations across the country as it aims to kick-start an EV revolution in the country in the context that EV sales are gradually on the rise.
A man and his mission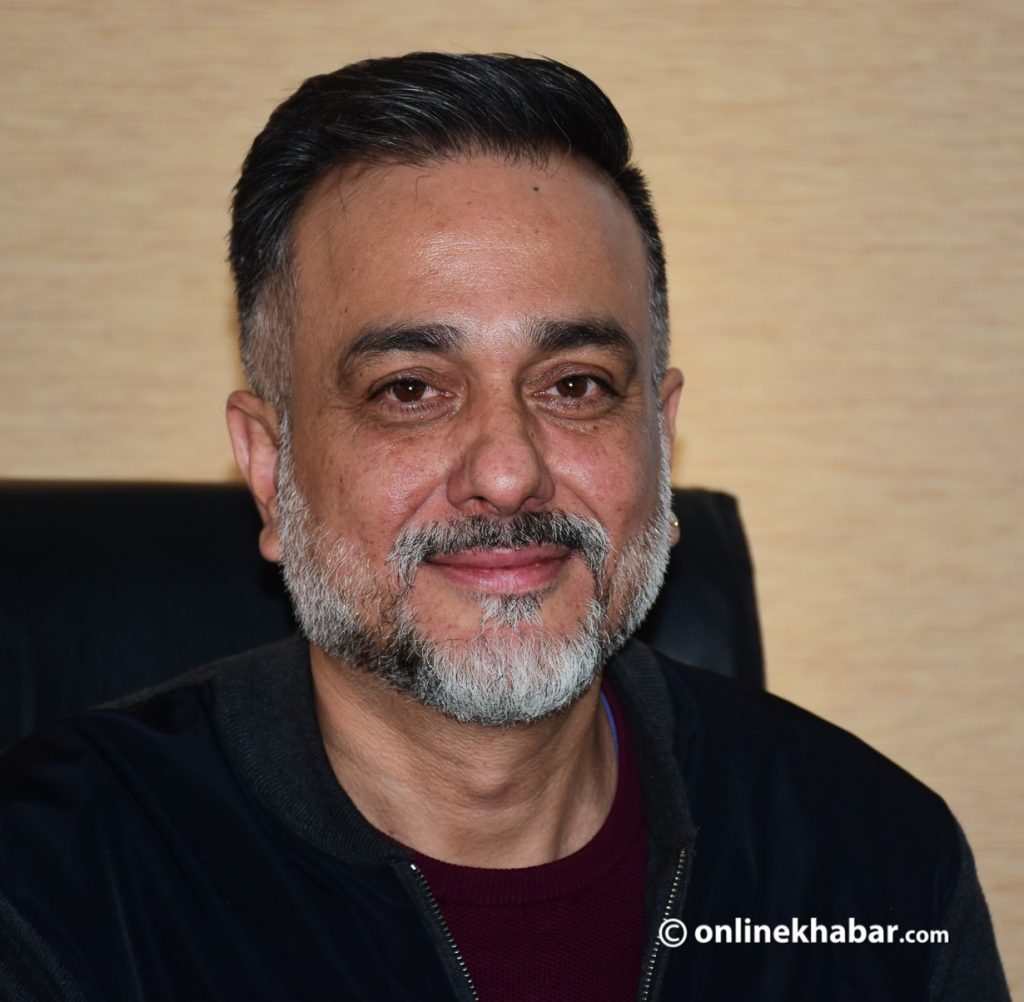 "I never say TheeGo is my business. This is my mission and I am going to work hard to make it successful," he says.
His mission, as he calls it, started in 2010 when he started reading about how global warming was affecting the world. It was around then that Kathmandu also started appearing on the list of the most polluted cities in the world.
"My son was only 8 then. I started to feel that I had to do something to ensure his future and the future of the coming generation wouldn't be as dark as predicted. That is when I thought that I would only do business that would be sustainable and beneficial for society," he adds.
For the start, he got into the solar and battery business that aimed to solve the load shedding crisis. But, when he started to see traders selling electric cars in Nepal, he started to think about a green future.
"When the first EVs entered Nepal's market, people, this includes both the buyer and the seller, didn't know the importance of such vehicles. I tried to speak to these people, but sadly they were not interested to change the way they were doing business."
Establishing an ecosystem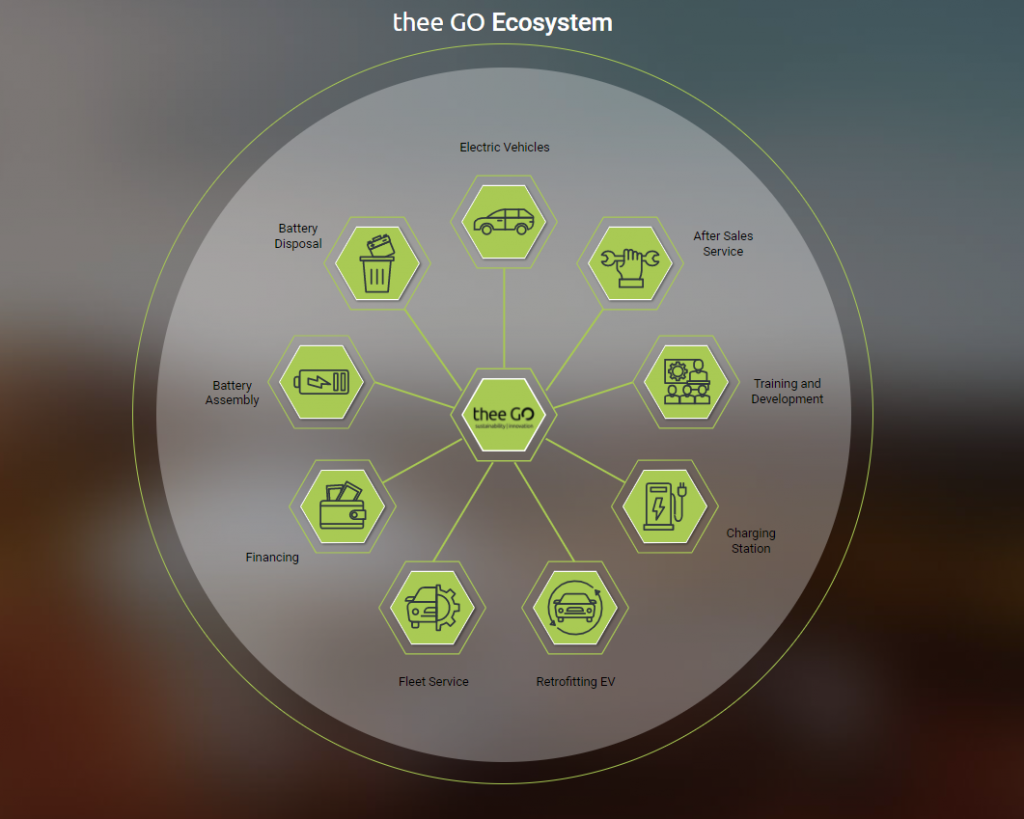 These cars, except Reva, were not cheap and that put off people from buying them. Along with that, Nepal also did not have charging stations along the highways, which made it impossible for these cars to be taken away from the valley. He quickly realised that to raise awareness they needed more than just electric cars and started thinking about a system.
The system should have everything – from charging stations across the country to rest spots, fleet service, battery assembling, battery disposal and even vehicle conversion.
"To change people's mind about EVs, we need to start thinking along these lines. Once they see what impact it creates, they will believe it automatically."
In 2019, TheeGo introduced its first budget electric car in Nepal, called Dahe. It came below Rs 1.5 million. But as people had a preconceived notion about Chinese products and whether they would last, they did not sell as well as he had hoped they would.
Later that year, TheeGo then brought the E8 model. The speciality of this model was it was made for Nepal. The TheeGo team spent countless hours in R&D and submitted specifications to the Chinese company that made the design according to Nepal's needs.
"The car would have done well, but the government increased the custom tariff on EVs and we had to sell it at a higher price than we were planning. We've sold off the car now, but things would have been different had that decision not been taken."
But, Ramayajhi and TheeGo did not stop there. They then started to bring electric vans that could fit up to 20 people with the idea to replace SUVs and mini busses running on routes like Sindhuli and Pharphing.
"The people that are running the SUVs and minibuses on these routes aren't happy due to high operating cost. The passengers aren't happy because there's no room to move. I felt these vans would be a solution to these problems."
Consequently, some are already running on the Kathmandu-Sindhuli route as they run on less than 20 per cent operating cost compared to the SUVs or the petrol vans that run on the same route. He says that the van, which is locally called Danphe, only consumes electricity worth Rs 250 to get from Kathmandu to Sindhuli compared to thousands that a petrol car takes to get there.
"The people who have bought these vans have felt the difference and are ordering more."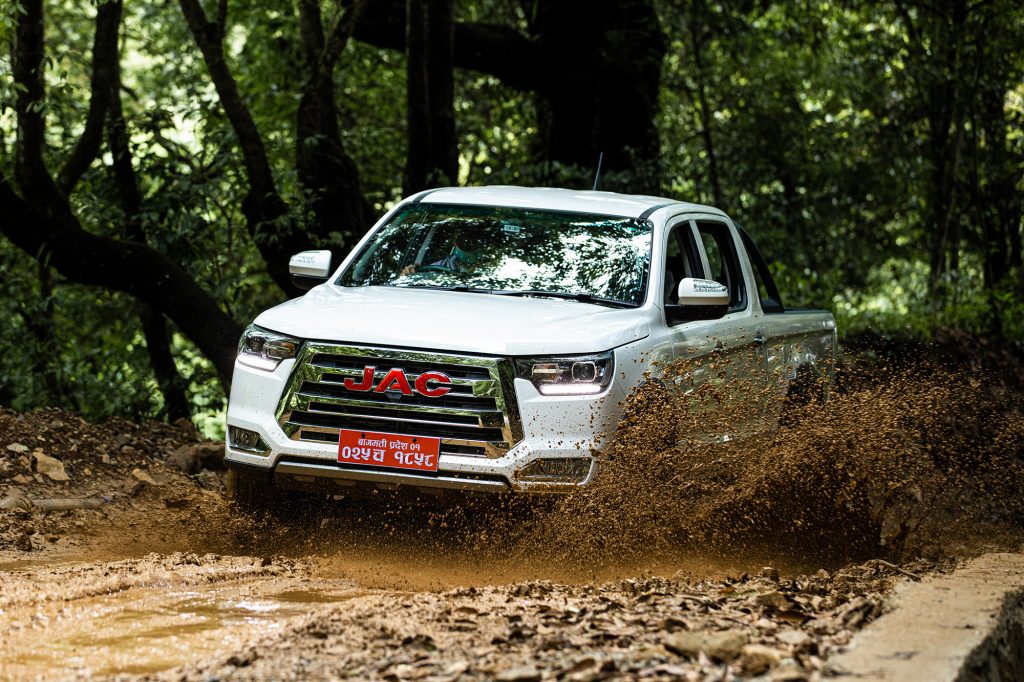 Along with that, TheeGo has also brought two pickup trucks, one that can be used as a utility vehicle to transport goods while the other is a high-end pickup truck that looks and feels like a Toyota HiLux. The bus TheeGo brought to Nepal was purchased by Guna Airlines and is being operated at the Kathmandu airport while the company has also signed a deal with Sajha Yatayat to bring 40 busses to Nepal.
"I believe we can replace 50 per cent of the fossil fuel vehicles by 2030 and for this, we need an ecosystem to make people believe that this is the future."
The ecosystem he talks about includes charging stations across the country along with rest stops for EVs across the highways and more EVs, mostly public vehicles. This he says will benefit the country enormously.
Towards a greener growth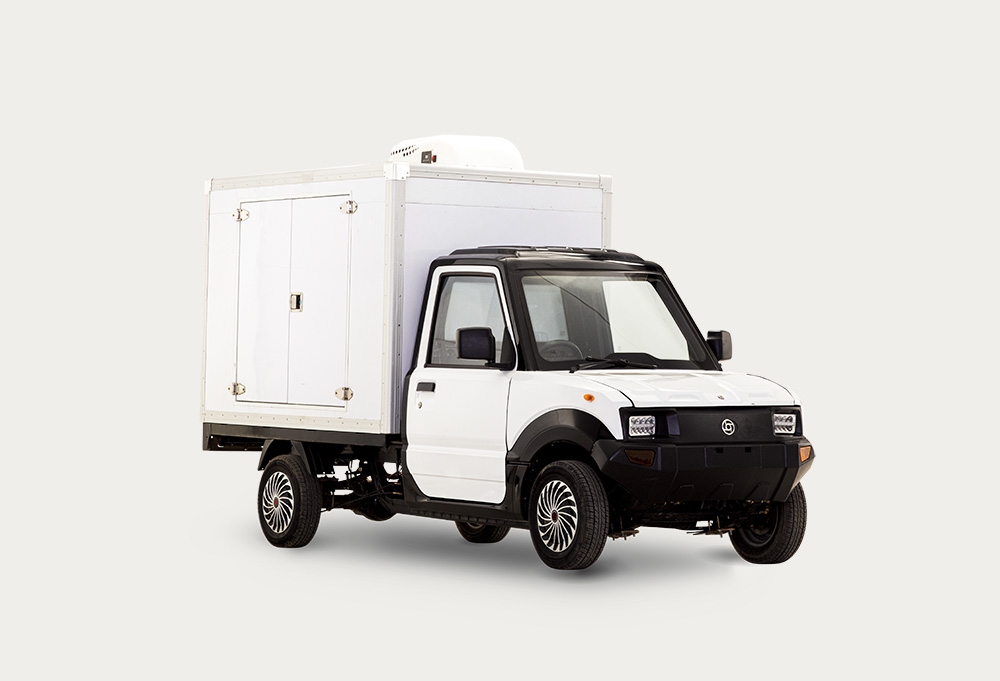 "Nepal knowingly or unknowingly has had favourable policies for EVs. Now we need to make things more progressive to boost the country's economy."
The TheeGo founder says EVs will save the country a lot of money that is spent on fossil fuel imported from abroad as EVs will run on electricity produced within the country. For that, the NEA has upped its efforts by pledging it will help give TheeGo the resource to build charging stations. One has already been set up at Mulkot in Sindhuli with more planned in the area and on highways across the country. This he believes will start a revolution in years to come because EVs will be cheaper due to advancements in technology and as will the batteries.
But, he does fear that unhealthy competition in the market and the government's abrupt policy departure might affect the growth.
"I don't want to monopolise this. The growth of the industry has to happen with everyone being on the same page. When that happens, the country will benefit. It's a win-win situation for everyone."