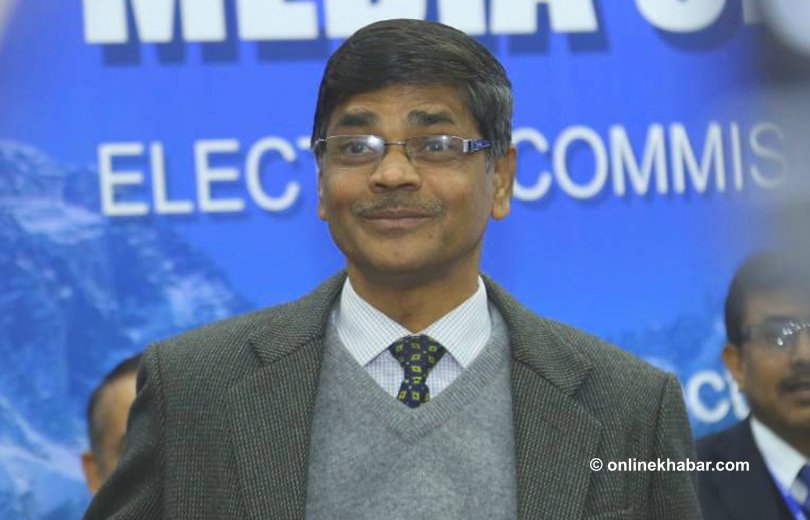 Kathmandu, December 7
The Election Commission says around 67 per cent voters cast their votes in the second phase of provincial and federal parliamentary elections held in 45 districts of the country on Thursday.
Chief Election Commissioner Ayodhee Prasad Yadav informs journalists at a press meet that this is just an preliminary estimate and actual date might be quite greater than it.
Around 65 per cent votes were cast in the first phase of the polls held on November 26.
Commissioner Yadav says polls were held largely peacefully. However, voting has been postponed at two voting centres of Neta polling station in Sandhikharka Municipality of Arghakhanchi district after political parties protested that some ballot papers were not signed by poll officials.
Local officials will redo voting there in consultation with the parties, according to the Commission.