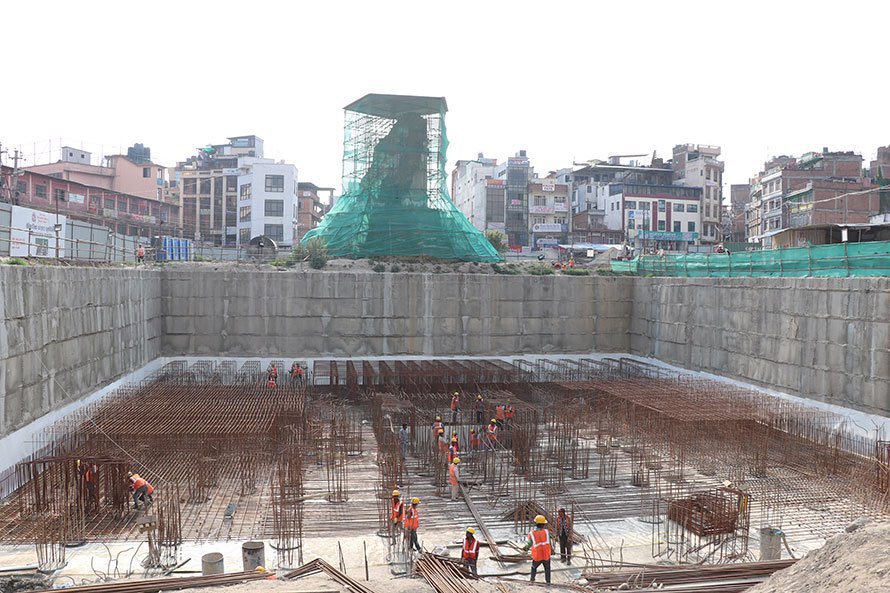 Kathmandu, November 3
It has been over one-and-a-half years since the government began constructing the new Dharahara on the same site where the historical tower collapsed in the 2015 earthquake. However, the construction works have been stalled again as a private company filed a case against the local government, demanding Rs 400 million compensation.
Sidewalkers Pvt Ltd, the company which had been given a contract to operate various businesses on the tower premises before the collapse has filed the case claiming the local government annulled the contract with it unilaterally. Citing that the agreement was valid for the next six years, the company said the new construction works would cause a loss in the business activities, hence demanded the compensation.
After the 2015 collapse, stakeholders discussed a lot about who should build the Dharaha, but the company did not say anything about it. When the government assigned the work to Nepal Telecom, the company sent a letter to the municipal government claiming it should have been given the assignment. Fearing possible obstacles, the telecom company withdrew from the project.
Then, owing to a directive from the central government, the KMC announced the annulment of the contract with the Sidewalkers, forcing the company to move the court.