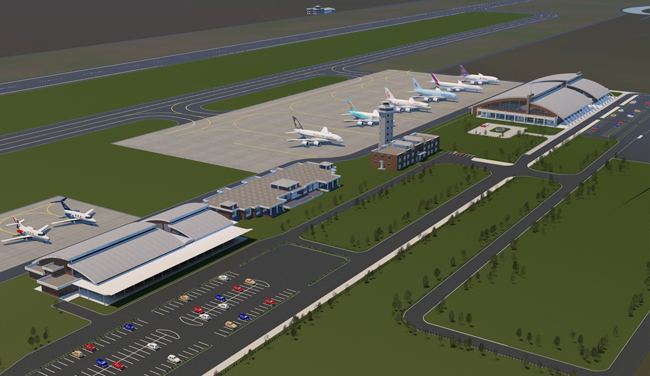 Bhairahawa, April 12
In Bhairahawa, the plan for upgradation of the Gautam Buddha international airport has locals seething with rage.
The plan entails reclamation of a huge swath of land (around 288 bigaha) in its new phase, something which is sure to anger locals, many of whom will become homeless if the project moves ahead.
At a programme organised on Monday on land reclamation for the airport upgradation, most of the landowners said they will not even give an inch of land to the project. They accused the government of trying to cause destruction in the name of development.
The local people had reasons to toughen their stance as their land was their bread and butter. While some of the locals demanded compensation for the land acquired in line with the market price or land in return for the land acquired, most of them said they will not even give away an inch of their dear land.
Speaking at the programme, Purna Bahadur Rayamajhi said the project has already reclaimed most of his land on several occasions. So much so, the project has acquired the piece of land where I have built my home, he said, asking: What do I do now? Where do I go?
In the first phase, the project had reclaimed 287 bigaha of land for airport upgradation. In the second phase, it reclaimed 140 bigaha. The project has proposed reclaiming 288 bigaha of land for airport upgradation.
Om Sharma, airport project chief, informed about infrastructure to be built on the reclaimed land.
Bishnu Prasad Dhakal, chief district officer and chair of the land reclamation compensation committee, said the government will not reclaim land for the airport project by leaving people in tears.  Dhakal promised to move ahead by appeasing the landowners.
He vowed to involve people's representatives and representatives of political parties while evaluating land for compensation.