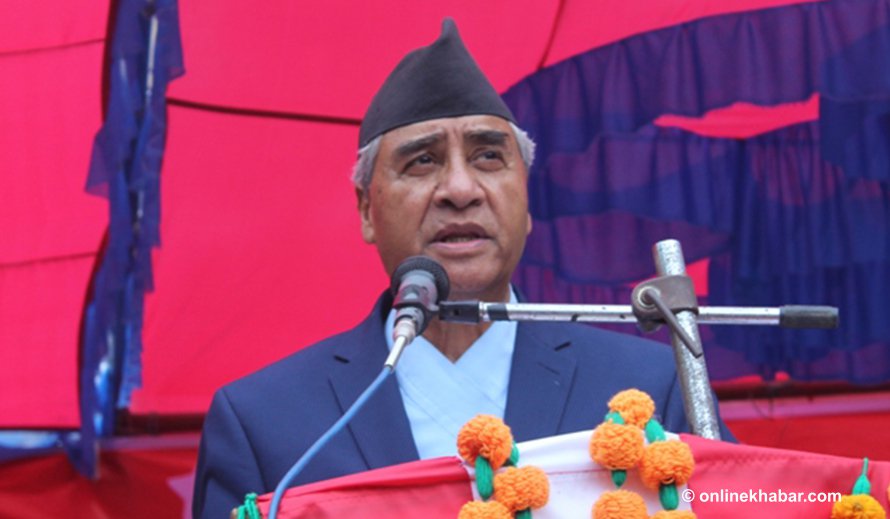 Kathmandu, January 1
Nepali Congress President Sher Bahadur Deuba says all members should respect decisions passed by the party.
Talking to journalists in Biratnagar, Deuba said that decisions passed by a majority will be implemented regardless of opposition. Deuba's comment comes a day after senior leader Krishna Prasad Sitaula wrote to the NC leader saying that the party cannot implement decisions taken by a central committee meeting when a sizable number of members have boycotted it.
The Deuba camp of the Nepali Congress recently convened a meeting of the party's central committee despite a boycott by leaders aligned to the Sitauala and Ram Chandra Paudel camps. The meeting 'unilaterally' decided to conduct the party's 14th general convention in Kathmandu in February 2021. Both Paudel and Sitaula have said the decision is not acceptable.
"We reached a decision through a majority vote. Everyone needs to respect that," Deuba added.