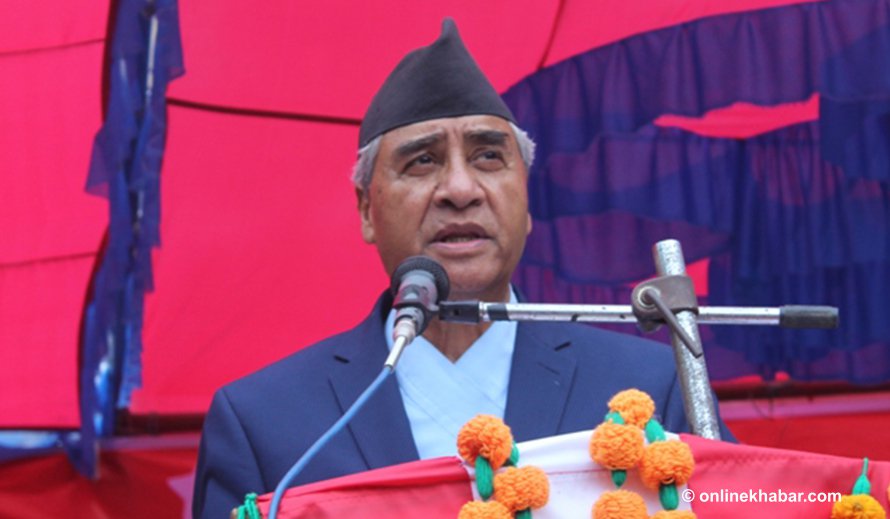 Kathmandu, January 9
Nepali Congress president Sher Bahadur Deuba says that the central committee's decision to convene the 14th national convention in February 2021 is irreversible.
Deuba's comment comes days after presidents of the party's district units outside the Deuba camp demanded that he reconsider his decision to organise the convention next year. They said that the decision was taken by members of the Deuba camp without considering the voices of those outsides of it.
At a meeting with 52 district presidents at his residence in Budhanilkantha, Deuba, however, said that he was in favour of running the party based on consensus. He said that he had to decide a date for the general convention after senior leader Ram Chandra Paudel pressed the leadership to decide soon. Referring to the meeting organised by Paudel and other leaders, Deuba said that a gathering people who lost in the elections holds no meaning.
During the meeting, party vice-president Bimalendra Nidhi said that the Deuba camp tried to reach a consensus with the Paudel group, but in vain.