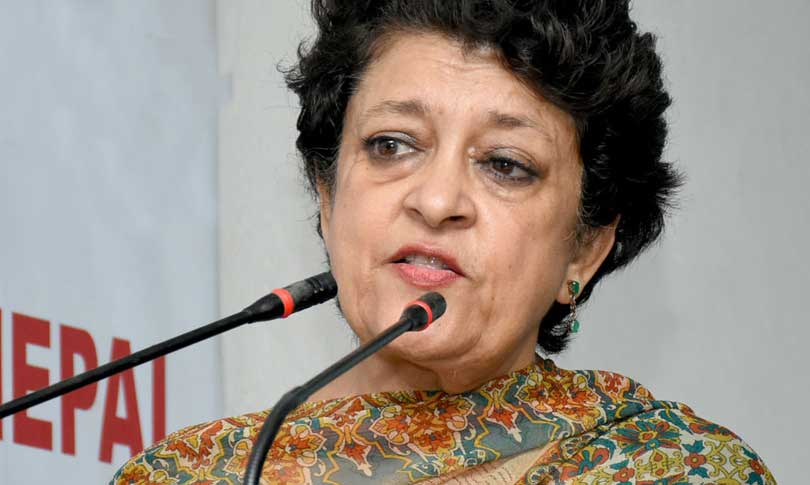 Kathmandu, January 3
Nepali Congress leader Sujata Koirala says party president Sher Bahadur Deuba is out to ruin the party.
The daughter of former Prime Minister and NC strongman Girija Prasad Koirala, who was speaking at a programme in Rupandehi, said that Deuba was risking the future of the party just to secure a second tenure in office. "If we do not resolve the internal dispute within the party, the party will be reduced to zero in the next elections," she added. "If factions and sub-factions within the party continue to quarrel among themselves, even the daughter of Girija Prasad Koirala will shiver when voting for the Nepali Congress," said Koirala.
The former minister urged the leaders of the party to reach a consensus on who is to lead the party. "Democracy can be strong in Nepal only if the Nepali Congress is strong," she said adding that there was no difference of opinion between her and cousins Shekhar and Sashank.