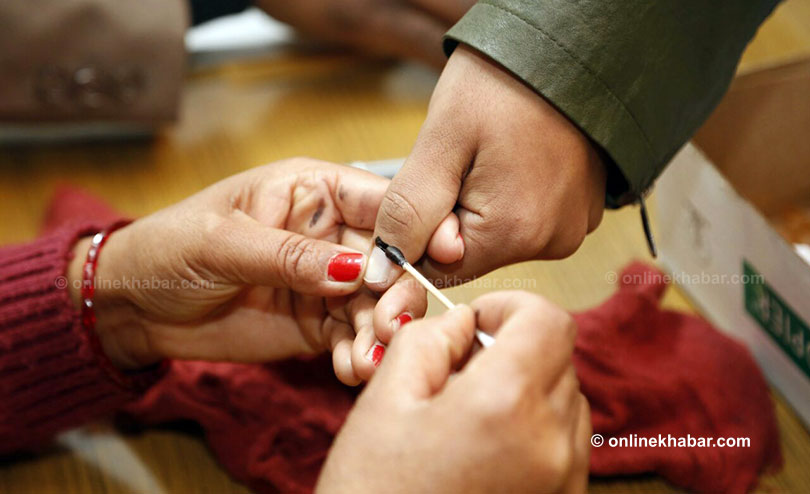 Kathmandu, October 25
Though the Supreme Court had suggested that it would be better to print separate ballot papers for House of Representatives elections and provincial assembly elections under the first-past-the-post system, the Election Commission seems determined to go ahead with its earlier plan of printing a single ballot for two legislative bodies.
The Commission's spokesperson Nawaraj Dhakal says the Commission has not changed its plan and printing the ballots will begin on Friday.
Earlier last week, in response to a writ that demanded four types of ballot papers be used for House of Representatives-FPTP, provincial assembly-FPTP, House of Representatives-proportional representation and provincial assembly-proportional representation, the Court had suggested that separate ballot papers be used for FPTP polls.
However, it had refused to issue an interim order staying the printing of PR ballots citing the printing task had already begun.
After the order, the Commission had formed a task force under the leadership of Joint-Secretary Dinesh Ghimire to study how the order could be implemented. The panel has already submitted its report.
Dhakal, meanwhile, refuses to divulge details of the report.