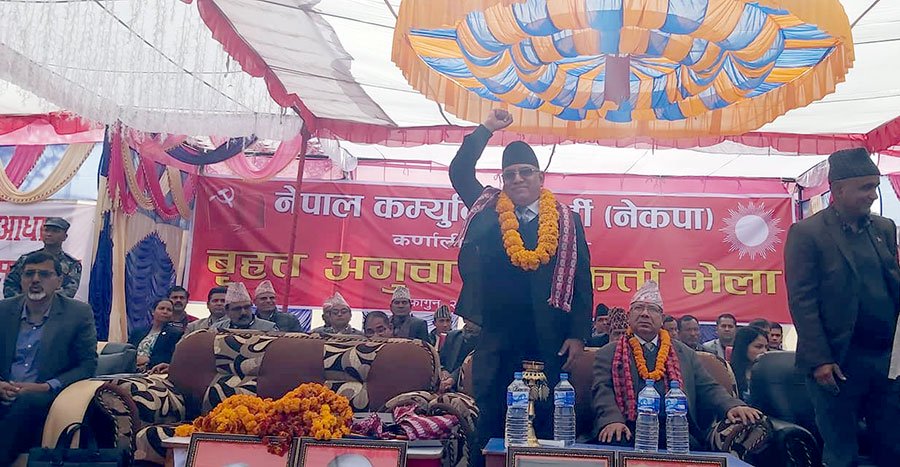 Kathmandu, February 19
The executive chairman of the ruling Nepal Communist Party, Pushpa Kamal Dahal, has said that the Federal Parliament will soon endorse the controversial Millennium Challenge Corporation deal signed between Nepal and the United States in 2017.
Dahal's statement comes at a time when his own party is divided over the issue.
Addressing a province-level cadre meeting in Surkhet of Karnali on Tuesday, Dahal said the government would make sure that the endorsement of the deal would not affect the country's sovereignty, independence and its diplomatic relations with various countries.
In another context, he said the unification of the then CPN-UML and the CPN-Maoist Centre in 2018 changed the country's political landscape. "It was an extraordinary and historic move," he said. But, the former prime minister claimed that many foreign forces had been spending millions of dollars to weaken the communist forces across the world.